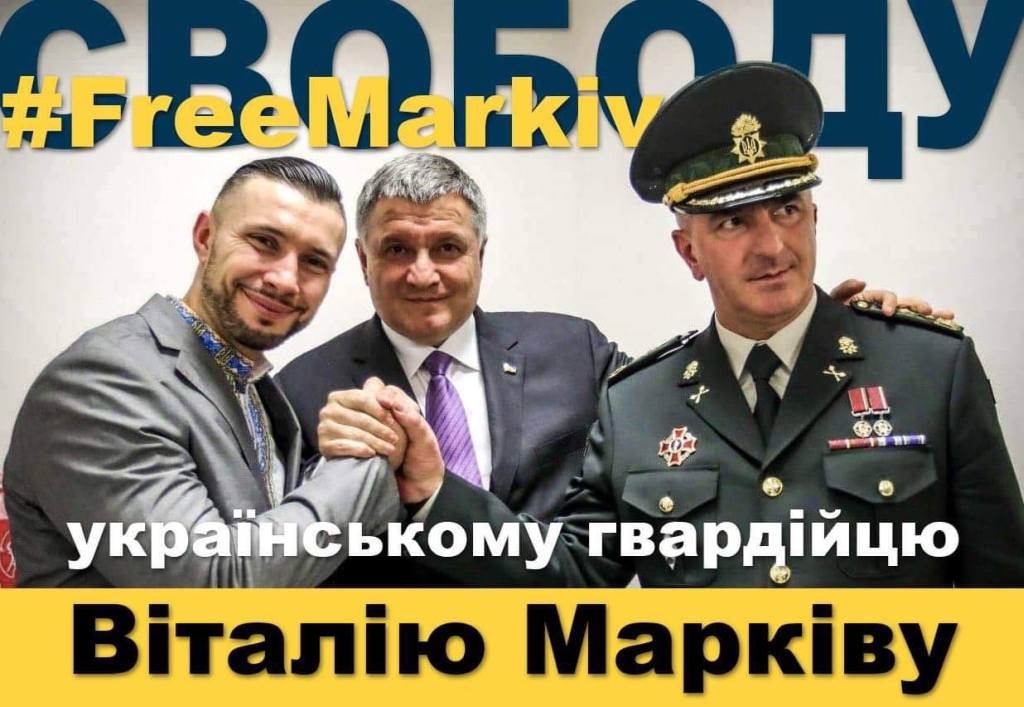 Arsen Avakov: The President of Ukraine discussed the fate of Vitaliy Markiv with the Pope and the leadership of the Italian Republic
8 February 2020
Today, on February 8, the Minister of Internal Affairs informed that the case of NGU soldier Vitaliy Markiv is in the center of attention of the Ukrainian delegation.
Within the framework of the official visit of the President of Ukraine, negotiations were held in Rome with the President of the Italian Republic Sergio Mattarella and Prime Minister Giuseppe Conte.  In the Vatican, a meeting was held with Pope Francis.  The Minister of Internal Affairs Arsen Avakov is a member of the official delegation of Ukraine.
"The most important thing for me is that the President of Ukraine in sufficient detail discussed the fate of our soldier Vitaliy Markiv, who was unjustly accused of Italy, during all meetings with the President and Prime Minister of Italy, as well as His Holiness the Pope!" –  Arsen Avakov stressed.
During the meeting, Pope Francis emphasized that when representatives of a large European country devoted so much time to a detailed discussion of the fate of one simple soldier, this is very important, and it eloquently testifies to a lot.
During a visit to Italy, the President of Ukraine Vladimir Zelensky and the Minister of the Internal Affairs Arsen Avakov also met with the mother of V. Markiv Oksana Maksimchuk and discussed the prospects of the appellate review of her son case.
"We very much hope that our diplomacy, the help of friends, and simple fairness will help to return our soldier home!  Respect for the fate of every Ukrainian is fundamental to us.  #FreeMarkiv", -stated Arsen Avakov.
Reference:
Vitaliy Markiv was detained in Italy in the summer of 2017 on a baseless allegation of involvement in the death of the Italian photojournalist Andrea Rockelli on May 24, 2014. He was killed on May 24, 2014, during military clashes between ATO forces and Girkin's separatist militants in the city of Sloviansk, Donetsk Region. According to the Ukrainian military, Vitaliy Markiv was not involved in the death of an Italian reporter. The National Guard at that time did not have heavy weapons, including mortars, which could be used to kill a foreign photographer. He was on the battle positions of militants from pro-Russian illegal armed groups and consciously endangered himself, despite official warnings from the Italian embassy and a call not to visit the war zone.
On July 12, 2019, a court of the city of Pavia found a soldier of the National Guard of Ukraine Vitaliy Markiv to be involved in the murder of the Italian journalist Andrea Rockelli and sentenced him to imprisonment for 24 years.
On November 20, 2019, an appeal was filed against this decision.  It is expected that consideration of the complaint by the Court of Appeal of the Lombardy District will begin in the first half of 2020.