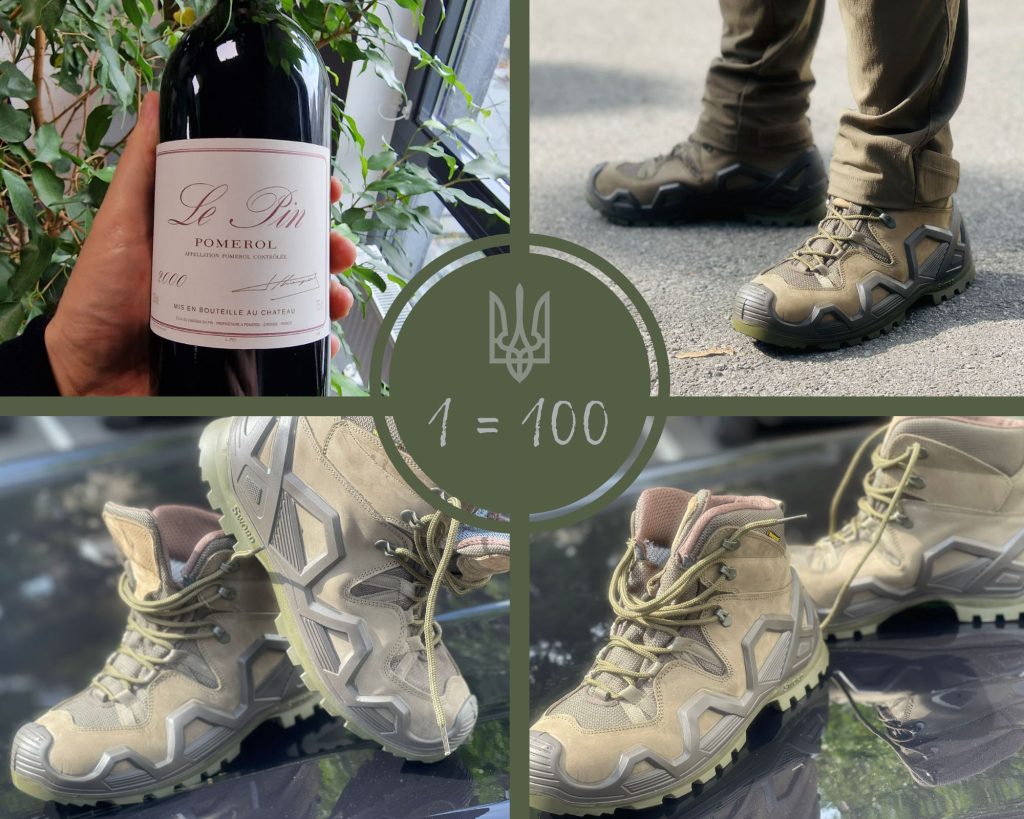 Arsen Avakov: 1 bottle from wine collection – 100 army boots for the Armed Forces of Ukraine.
14 September 2022
Arsen Avakov sells his wine collection to buy tactical shoes for the Ukrainian military. The politician published the details of the charity event in his Telegram channel.
"1 bottle of wine from the collection allowed us to buy 100 army boots for the Armed Forces of Ukraine.
The first experiment went well. Now I expect to sell more wine for the same purpose to receive several million hryvnias more.
Wine from my small collection, mostly formed back in 2011 (some people paid attention to it in my public financial declaration). I didn't have much time to drink it with my friends. So I had wine in my Kharkov apartment in a dark closet… until the war started… Rockets… Fragments… windows and doors blown out by the explosion… but the bottles of wine stored in the back of the apartment remained unharmed. And I want this collection to serve to bring closer the Victory over the scum that came to our land!
I sell French and Italian wines that I bought at auctions in London and New York, which survived the Kharkov bombings. I will spend the money on the purchase of ammunition for the Armed Forces of Ukraine.
Wine of the mainly top brands seriously grew in market prices during the time that it stayed in the dark. I expect to get a decent amount! Of course, there will not be enough for a satellite – but I will buy boots for fighters – made by a foreign manufacturer – strong and reliable. In the picture there are demi-season boots, but further I will buy winter version. Winter is coming – and soldiers need winter boots no less than Bayraktars.
I have different bottles wine- there are very expensive samples – there are simpler ones – in the next publication in the next couple of days I will offer specific lots for those who want to help by buying this wine.
To all those who will support this charity event of mine – thank you in advance. I will present you the wine as a gift. I will accept the money as a contribution to a special account or in cash – then I will deposit it into the account.
Details will be in the next post…
In the meantime, our fighters (already wearing our boots) have reached the borders of Ukraine in the Kharkiv region!!! And that's the greatest thing!
Glory to Ukraine!"