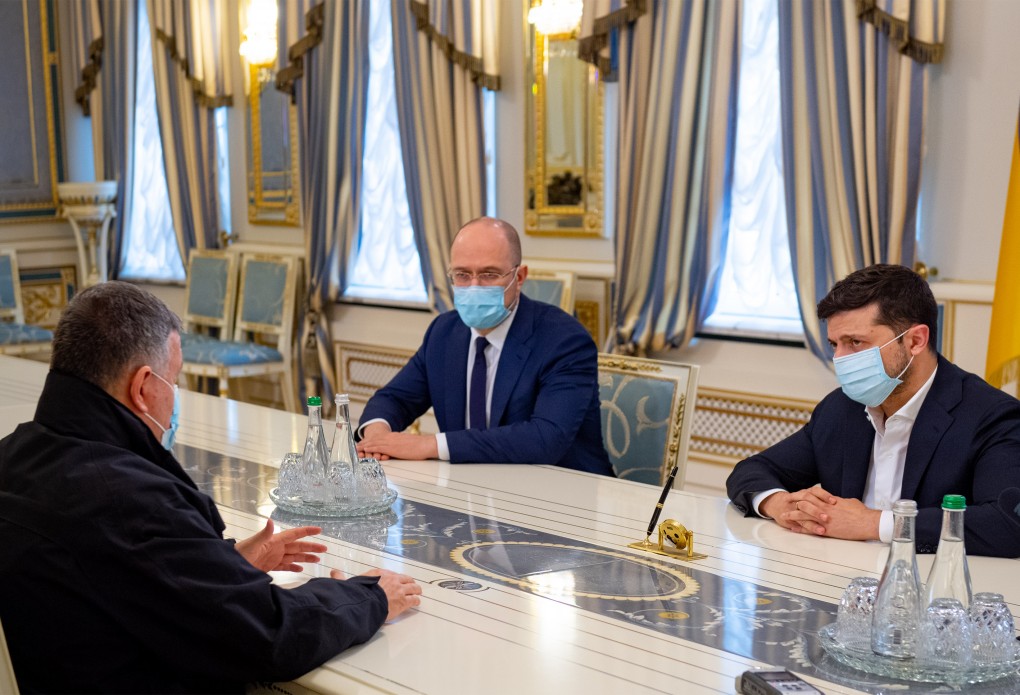 The Minister of Internal Affairs reported to the President of Ukraine about the police actions regarding the shootout in Brovary
29 May 2020
The Minister of Internal Affairs Arsen Avakov at a meeting with the President of Ukraine Volodymyr Zelensky and the Prime Minister of Ukraine Denys Shmygal reported on the work of the police to detain suspects in the armed conflict in Brovary (Kyiv region).
The minister informed that the clash occurred between employees of companies involved in passenger transportation in Brovary.  According to one version of the investigation, this conflict could be caused by the corruption dealings during the tender on the distribution of passenger transport routes.
"About a hundred people participated in the clash.  Kyiv carriers called for help the so-called  "titushki" (half-criminal militants), inviting them from the capital and Vinnytsia region.  One bus with armed people arrived from Vinnytsia, and another group arrived in three minibusses from Kyiv.  A group from Vinnytsia region consisted of employees of one of the security companies", – Arsen Avakov reported.
Police have already detained 20 participants in the clash.  Three persons are in the hospital with injuries of varying severity.
Now the process of appointing a preventive measure for the detainees is underway—the police work in cooperation with the prosecutor's office and the court.  An interception plan is being announced to apprehend the organizers and participants of the incident who hid from the scene.  The work to identify the persons who sent armed people from Vinnytsia is also underway.
According to Arsen Avakov, the personnel decisions will be made regarding the police leaders of the Vinnytsia region.
"Why did the police let leave the city to such a group of armed people, even if only with hunting weapons? Police had to react on the spot.  By the end of the day, I will be able to propose administrative response measures", – stressed the minister.
The President noted that an investigation should be conducted to identify and punish the perpetrators.  The government, for its part, must help the citizens affected by the clash.
"It is necessary that we find instigators so that they are punished.  And also, at the government level, we need to understand how to help ordinary people whose possessions suffered in this clash," – summed up Volodymyr Zelensky.