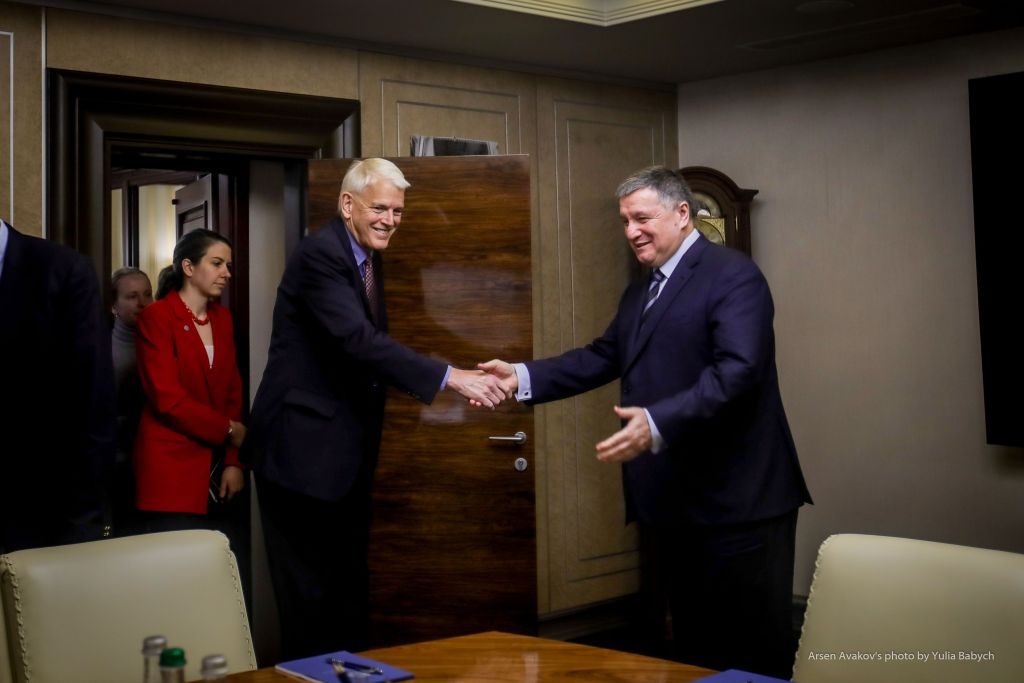 John Herbst: The clear stand of MIA is a guarantee of the legitimacy of elections in Ukraine
12 April 2019
Today, on April 12, the Minister of Internal Affairs Arsen Avakov met with a delegation from the American think tank Atlantic Council.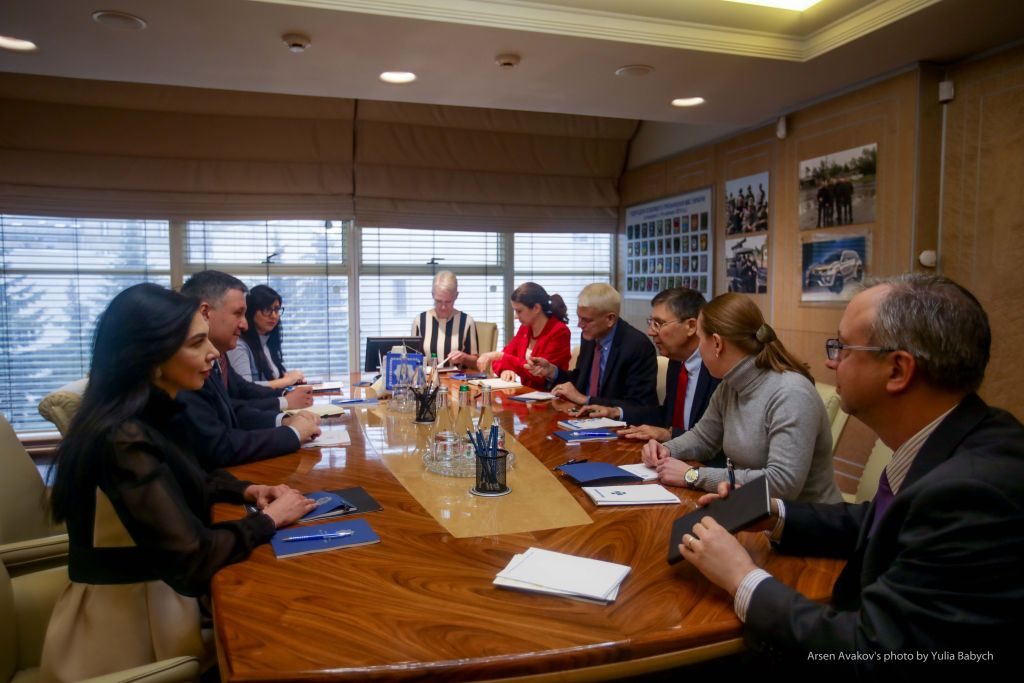 The event was attended by the former US Ambassador to Ukraine, the Director of the Atlantic Council's Eurasia Center John Herbst, the former US Ambassador to Ukraine and a Senior Fellow at the Brookings Institution's Center on the United States and Europe as well as the Director of Brookings' Arms Control Initiative Steven Pifer, the Vice President, Research and Policy, Charles Koch Institute, William Ruger, the President and CEO of the U.S.-Russia Foundation Celeste Wallander, the editor of the Atlantic Council's UkraineAlert blog Melinda Haring.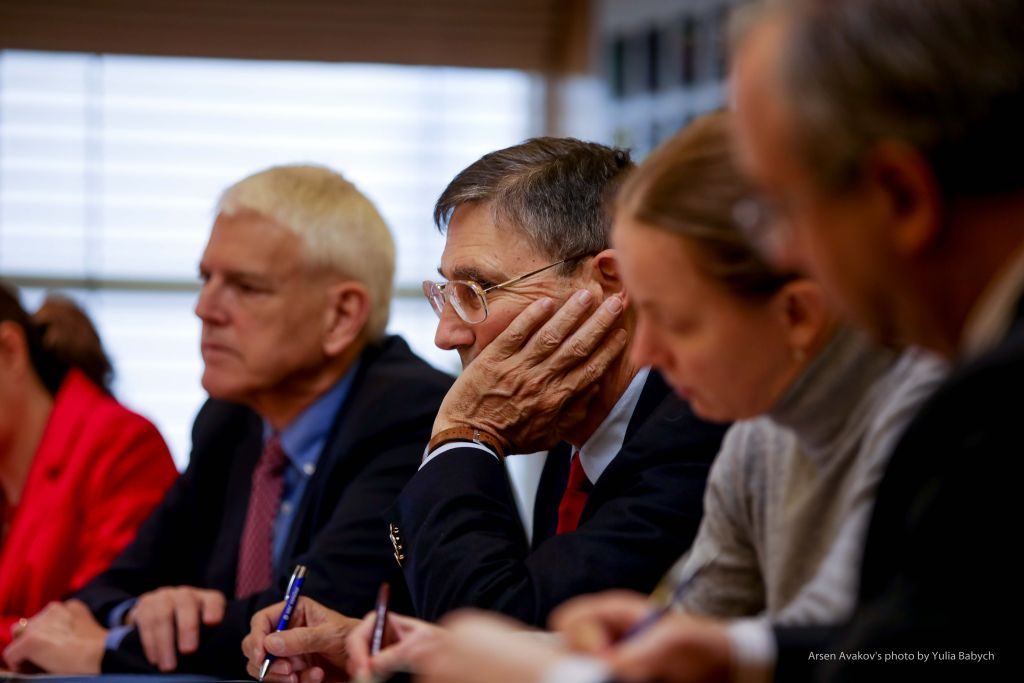 "Ukraine has passed a great test during the first round of elections. Three months of productive work together with civil society and the CEC resulted in transparent, democratic elections. We have one more test ahead – the second round, for which we are now preparing and will ensure law and order", – said Arsen Avakov.
In turn, the former US Ambassador to Ukraine John Herbst praised the work of the Ministry of Internal Affairs: "The Ministry of Internal Affairs of Ukraine did a great job by ensuring the legality, law and order, and observation of the democratic procedures during the first round. I know that you have chosen a clear position. And it is felt, both here in Kiev and Washington. You deserve personal credit that you stick to the chosen path. Kremlin propaganda is trying to discredit the election process in Ukraine. They do not want Ukraine to be successful, so they are trying to undermine the legitimacy of these elections. The way you held the first round and, I hope, will hold the second one, as well as the parliamentary elections in the fall, demonstrates to the whole world that you will succeed", – said John Herbst.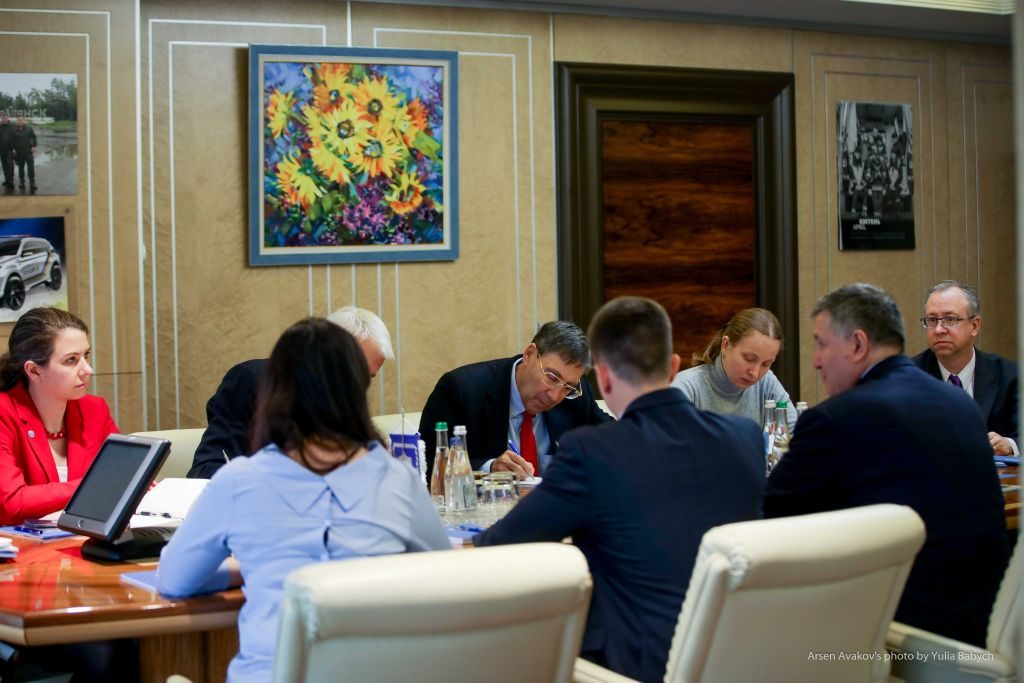 Reference:
The Atlantic Council is an American think tank in the field of international affairs. Founded in 1961 under NATO, it provides a forum for international political, business, and intellectual leaders. It manages ten regional centers and functional programs related to international security and global economic prosperity.