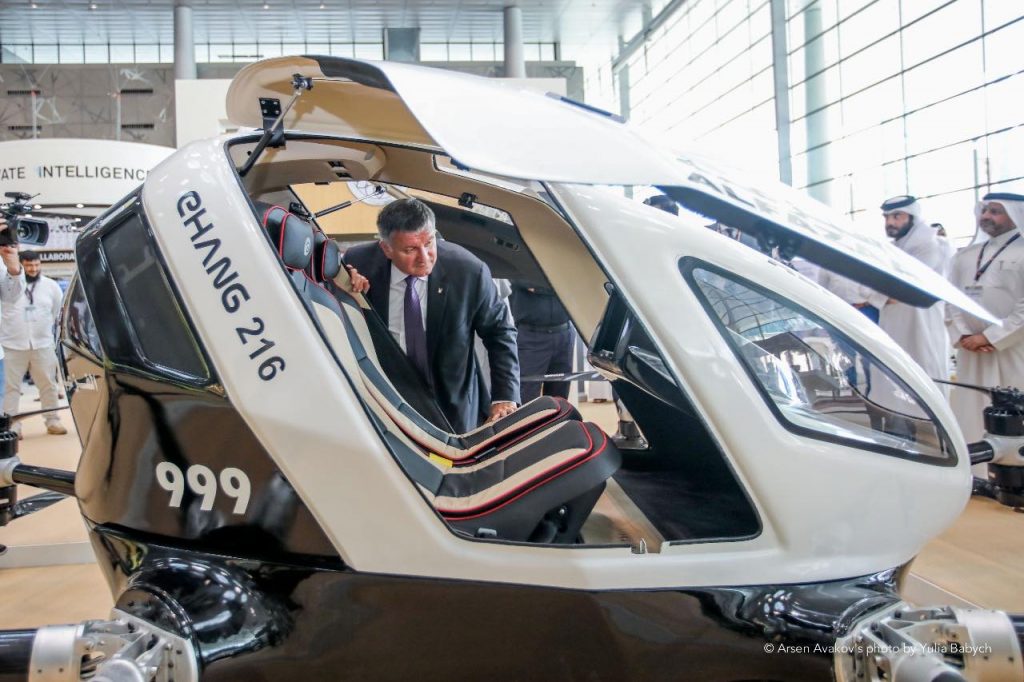 Arsen Avakov: We systematically implement the up-to-date technologies in the law enforcement system of Ukraine
31 October 2018
The Minister of the Internal Affairs said this today, on October 31, during a visit to the 12th International exhibition of homeland security MILIPOL Qatar 2018.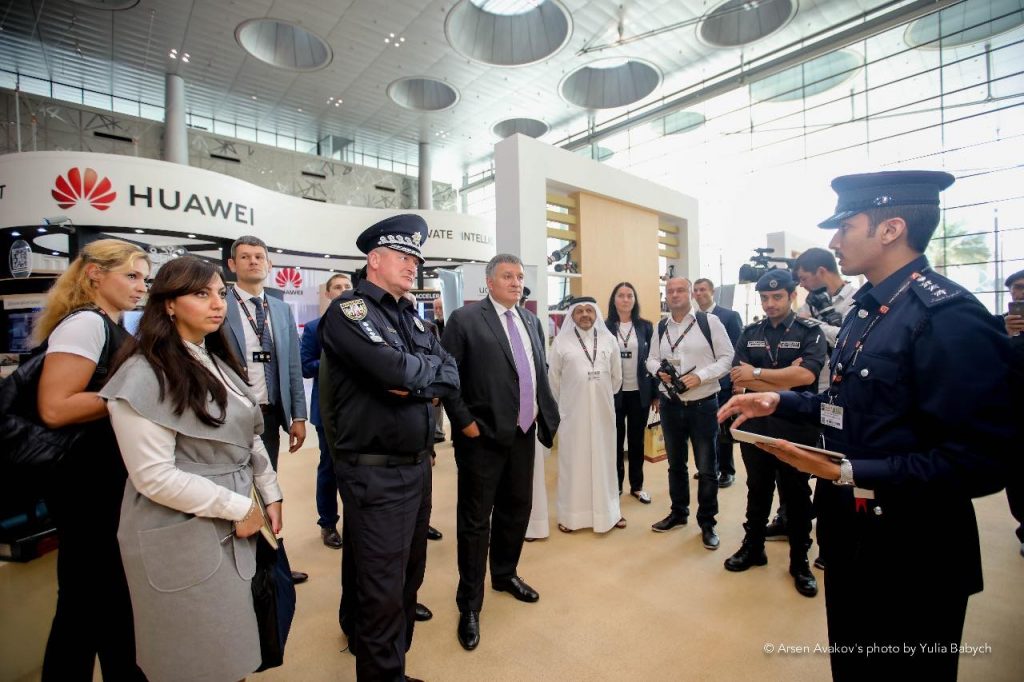 The Minister of Internal Affairs Arsen Avakov and the head of the National Police Sergei Knyazev noted the relevance for Ukraine of the latest developments in the field of security, in particular, the latest models of UAVs and police robots.
"We are not interested in just equipment; we are striving to implement the most modern technologies in the law enforcement system of our country.  The State of Qatar is among the leaders in the use of police robots and remote-controlled drones, which register the operational situation.  We have to strive for such standards", – said the head of the MIA.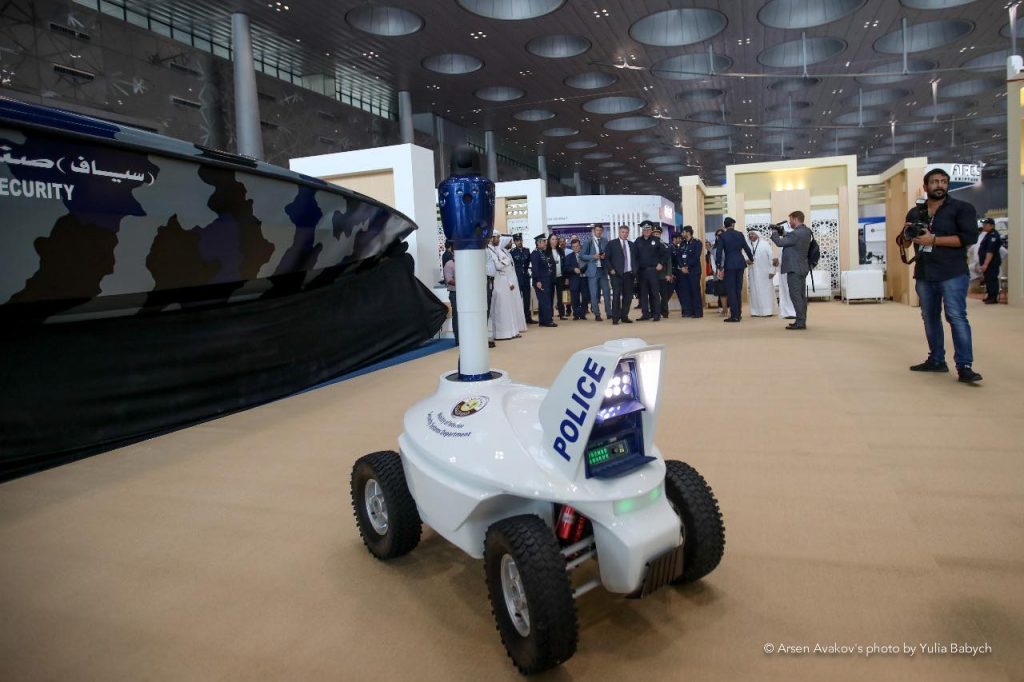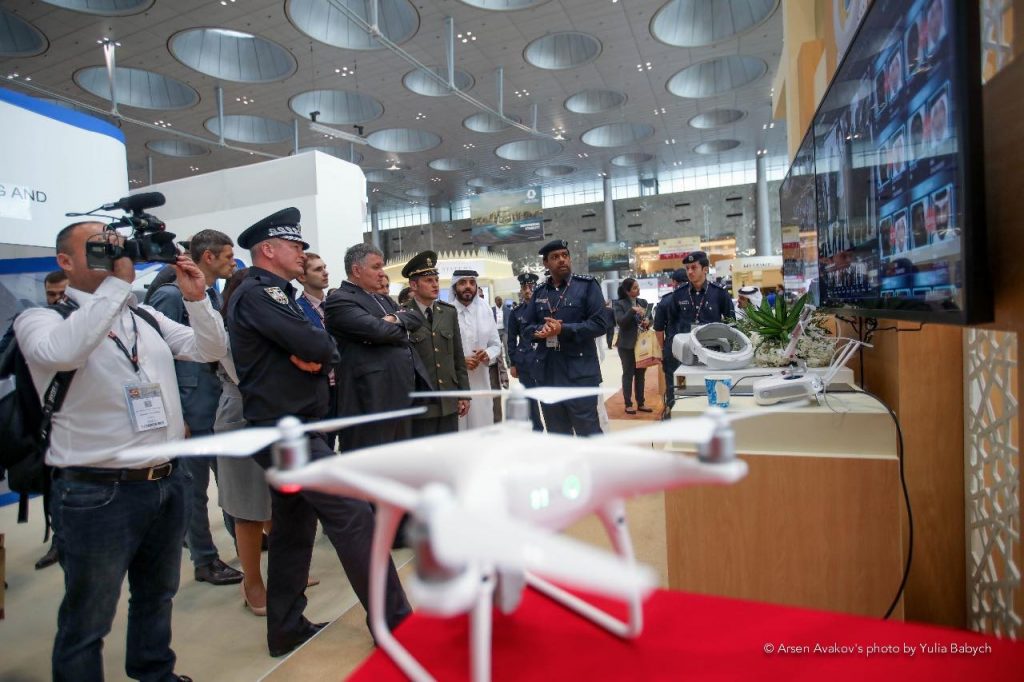 The Minister of Internal Affairs Arsen Avakov told about the immediate plans of the MIA:
"Our law enforcement system requires the introduction of new technologies.  Now we are expanding the Safe City program to our entire country.  It already functions in Mariupol, Kiev and the Dnieper.  It is based on the use of a modern information and computer system, that enables 24-hour monitoring of the operational situation.  Our cameras can work for a long time without power supply, at night and in any weather conditions".
The head of the MIA informed that the Ukrainian Parliament is considering a draft law that regulates the use of photo and video recordings in law enforcement practice.
"A bill has been submitted to the Parliament, which will enable law enforcement authorities to use photo and video recordings in their daily work fully.  And we hope that soon MPs will vote for this law.  Ukraine is a state that has experience in military conflicts and situations with a high level of risk. In such a difficult time, it is necessary to pay special attention to ensuring calm and security inside the country", – stressed Arsen Avakov.