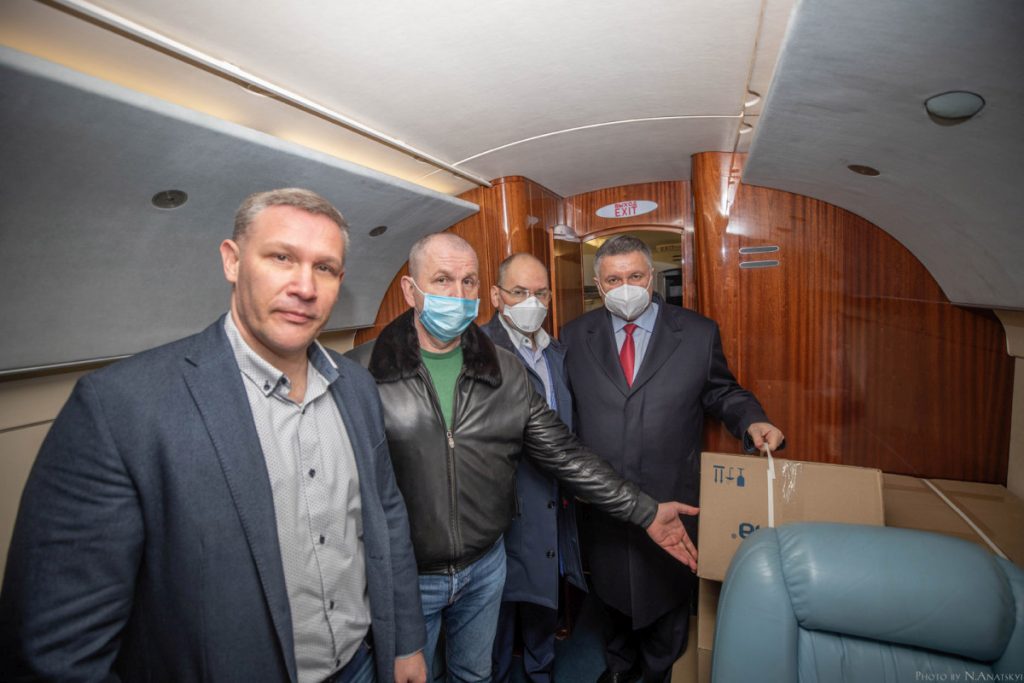 Arsen Avakov: Ukraine has sent 20 physicians to help fight the coronavirus in Italy.
4 April 2020
These doctors – anesthesiologists, resuscitators, and infectious disease specialists – work in the Ministry of Internal Affairs and the Ministry of Health. All of them volunteered to help Italian colleagues. The mission will last 14 days. According to the Minister of Internal Affairs, in a few days Ukraine will also send a resuscitation helicopter and a humanitarian cargo of disinfectants to Italy.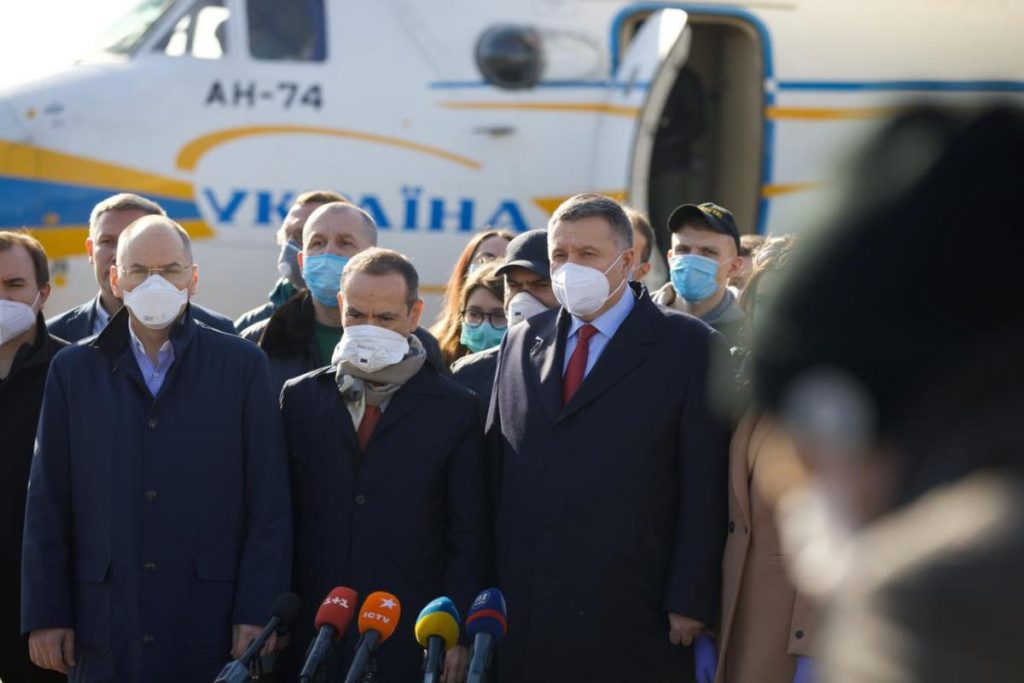 Arsen Avakov announced this at a briefing on April 4 when a medical team was departing to Italy. The Minister of Health of Ukraine Maxim Stepanov and Ambassador Extraordinary and Plenipotentiary of Italy to Ukraine Davide La Cecilia also came to see off the Ukrainian volunteer doctors.
"Today, we are sending 20 physicians to Italy. For us, it is a very important step. Firstly, it is just a humanly right thing to help friends in a difficult moment. Secondly, there are many Ukrainians working in Italy. According to unofficial data, about a hundred of them are in hospitals and they are treated by Italian medics. Therefore, our doctors from the MoH and MIA will help not only Italy but also us. And the third, very important point – it is impossible to overestimate the unique experience in the fight against coronavirus, which our medics will gain", – stated the Minister of Internal Affairs.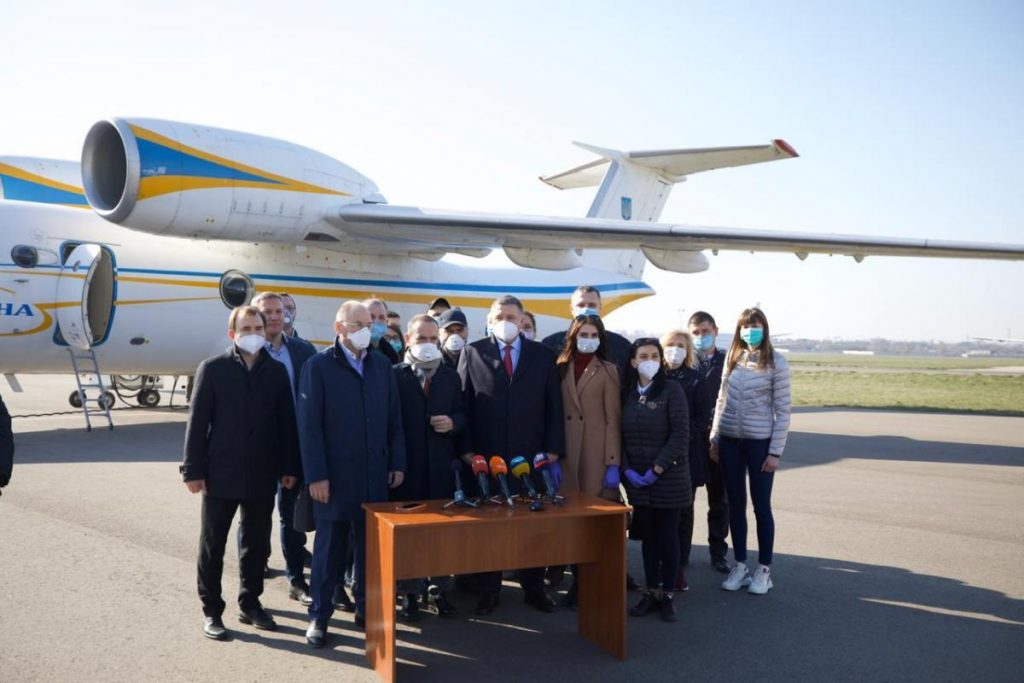 The Minister of Health Maxim Stepanov noted that our physicians are provided with everything necessary.
"I am grateful to our medics for their selflessness. It is invaluable… The doctors are provided with all necessary means of protection. We will constantly keep in touch with our doctors in Italy so that we can quickly use in Ukraine all new developments in the treatment of this disease",- said Maxim Stepanov.
Among the doctors who will depart to Italy today are specialists from the Ministry of Health and the Ministry of Internal Affairs. Totally mission includes of 20 medical workers – 13 doctors and seven nurses:
Seven anesthesiologists (MoH);
Two surgeons (MoH);
One infectious disease specialist (MIA);
One endocrinologist (MIA);
One resuscitator (MIA);
One neurologist (MIA;
Seven nurses (3 from the MoH and four from the MIA).
Ukraine covers all costs to provide doctors with protective equipment, transportation, and salaries. Italy provides a job and accommodation.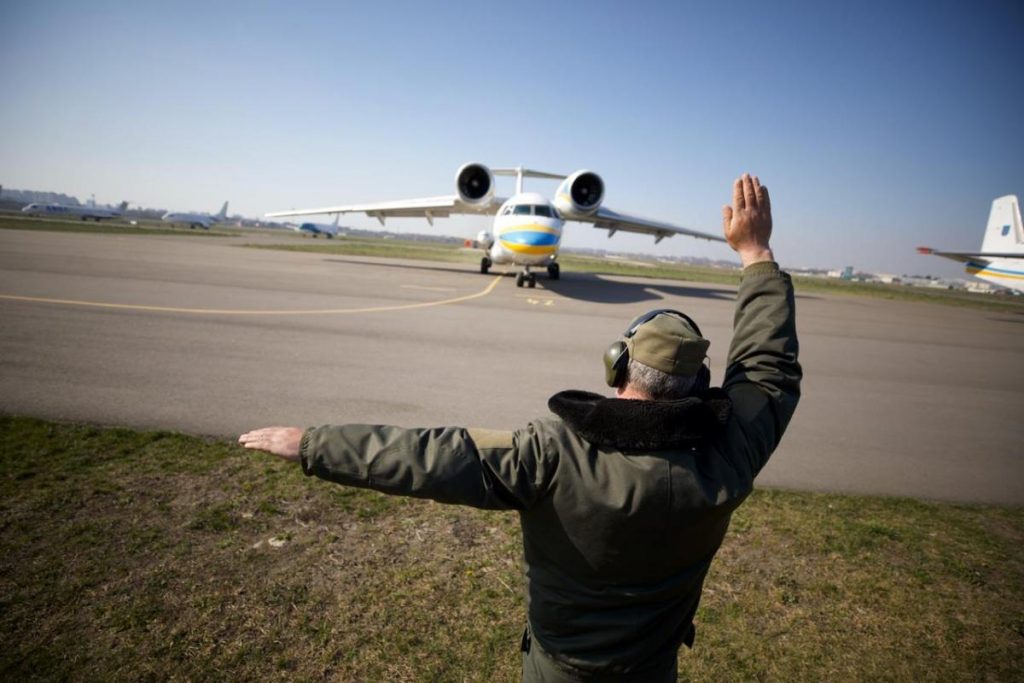 In his turn, the Italian Ambassador to Ukraine Davide La Cecilia expressed gratitude to Ukraine and the Minister of Internal Affairs Arsen Avakov for the help and support so much needed by Italian doctors:
"On behalf of the people of Italy, I thank Ukrainian doctors who volunteered to help our country. Unfortunately, Italy now took first place in this crisis. We are in great need of this help because our doctors are now greatly overburdened. This is an important contribution, which the Italian side greatly appreciates."
According to him, the mission doctors, while working in Italy, will gain significant experience in the fight against coronavirus and the organization of the medical system; they will also support the Ukrainian diaspora in Italy.
The Minister of Internal Affairs also informed that in a couple of days Ukraine would send humanitarian aid to Italy:
"It will contain special alcohol-based disinfectants, as we have enough stocks to satisfy the domestic demand and to help our partners in Europe. We are also making ready a resuscitation helicopter, which will fly to help the Italians. We expect these missions to last two weeks, and then our medics will be back; they will go through all the safety procedures, continue their work, and will share with their colleagues the experience gained."