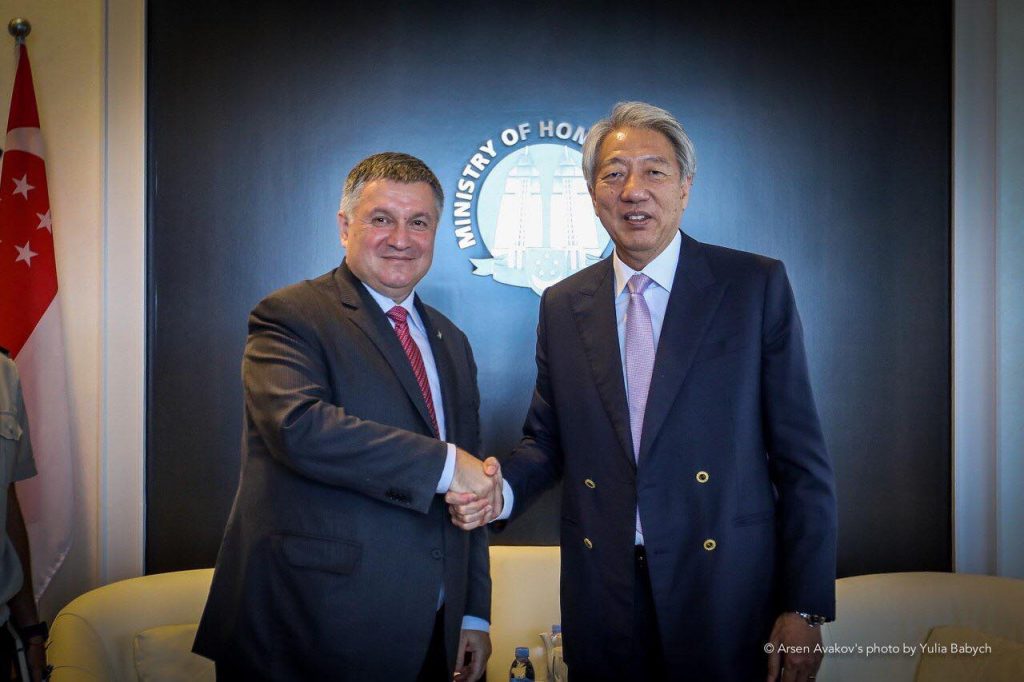 Arsen Avakov: Ukraine and Singapore have agreed on cooperation in the field of cybersecurity
29 October 2018
This was discussed on October 29, 2018, during a meeting between the Minister of Internal Affairs of Ukraine Arsen Avakov and the Deputy Prime Minister, Co-ordinating Minister for National Security of Singapore, Teo Chee Hean.
"We see that counteraction and fight against crimes in cyberspace are very important for you.  Ukraine has extensive experience in this field, and we are ready to share information.  We, in turn, are interested in the experience of Singapore in the fight against such financial fraud as the illegal use of cryptocurrency.  I am confident that the improvement of knowledge, skills, and the exchange of experience will benefit both our countries", – stated Arsen Avakov.
Also, the Minister of Internal Affairs of Ukraine said he did not see risks for both countries in simplifying the visa regime between Ukraine and Singapore:
"We can simplify visa procedures for our citizens.  We have a successful experience of a visa-free regime with the countries of the European Union, and I think it's time to take the next steps.  As the minister responsible for migration policy, I do not see risks here for our countries, I see only advantages."
Now citizens of Singapore receive a visa upon arrival in Ukraine at the airport.  For Ukrainians who want to visit Singapore, the situation is almost the same; without a visa, they can stay in Singapore for up to three days.
Singapore maintains diplomatic relations with 186 countries of the world, is a member of the UN.  Singapore is one of the most hospitable and safe for travel countries in the world.  With a population of about 6 million people, more than 200 million people crossed the country's border in 2017.