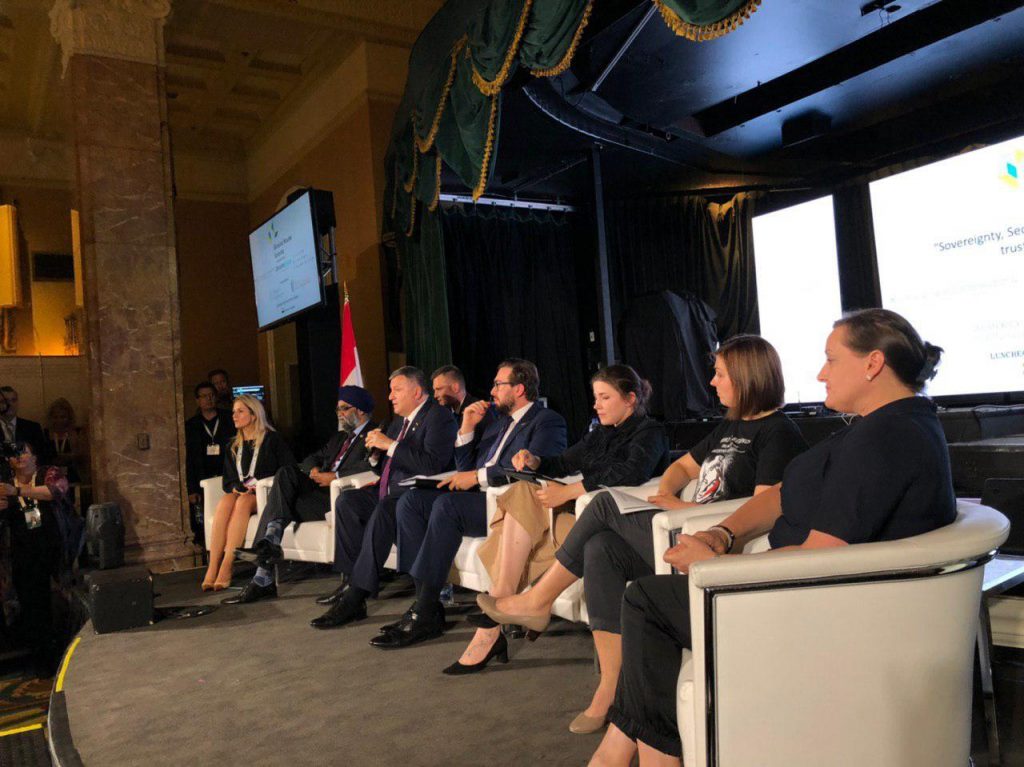 Arsen Avakov: We need trust and balance between the police, the prosecutor's office, and the courts to change the law enforcement system
4 July 2019
The Minister of Internal Affairs of Ukraine announced this today, on July 4, 2019, in a speech at the annual International Ukraine Reform Conference, which is taking place this year in Toronto (Canada).
"Five years ago, we started the reform process in the Ministry of Internal Affairs. We set a goal to change the working principle of law enforcement from "punish and provide criminal cover" to "serve and protect". At this time, after the Revolution of Dignity, the militiamen could not patrol the streets in their uniform. It was a moment of complete discredit, complete collapse of the militia. Now the level of trust in the National Police is 37%, and in the new patrol police it is more than 40%", – noted Arsen Avakov.
The Minister stressed that the staff of the National Police was renewed by 40%.
"Our staff has decreased from 220 to 140 thousand people. New people came to the police; the personnel was renewed by 40%. The Academy of Patrol Police has been working for the second year already; we are engaging new people", – said the Minister.
Arsen Avakov also added that up to now the police is facing various problems, in particular, with corruption and "provision of the criminal cover" by law enforcement officers. For example, the internal security unit every day brings to responsibility from two to four police officers.
"Yes, we have problems, like the whole of Ukrainian society. It is important that we respond to the flaws that we see. We move step by step. Despite scandals, despite sometimes unbelievable blunders, we gradually increase public confidence in the police forces", – emphasized the Head of MIA.
Commenting on the investigation of high-profile crimes, Arsen Avakov noted: "The police are doing its job, engaged in prevention, but this is not only an issue of the police because this issue also concerns the whole society, courts, prosecutors, public officials. If we look at the sad statistics of premeditated murders, we'll see that every year their number in Ukraine gradually decreases. It happens due to prevention, but this result can only be achieved by systemic actions. There must be a balance between the police forces, the prosecution reaction, and the judicial system. As yet we lack such balance. And this must be honestly talked about".