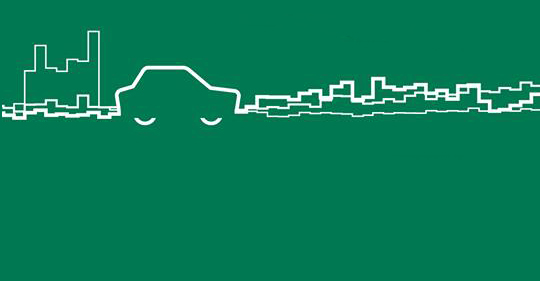 Arsen Avakov: The Ministry of Internal Affairs of Ukraine has opened public access to the state register of vehicles
28 Augu 2018
This service will be useful for consumers allowing them to monitor the car market and obtain reliable information when purchasing a car. Every citizen can independently obtain information on the Internet at the address:  http://texty.org.ua/cars/
Today, on August 28, 2018, the MIA Main Service Center introduced an online service, which provides information about state register of vehicles on the national portal data.gov.ua.
The Minister of Internal Affairs noted that the vehicle first gets into this register after its acquisition and registration by the owner in the MIA territorial service center.  Then the register reflects all changes occurring with the car: change of the proprietor, license plate, refitting and so on.  The new service based on open data does not contain confidential information, but at the same time provides an opportunity to familiarize yourself with the technical characteristics of registered cars.
 This service allows to compare vehicle registration data by region, date of issue, car make, model, engine size, fuel type and color.
It provides access to information from 2013 and will be updated monthly.  By the newly opened data, it will be possible to analyze trends in the automotive market in Ukraine and to offer the state new ways to use such open data to increase the availability of services in this area.  In addition to the motor cars registration data, the project covers data on the registration of other categories of vehicles, in particular, buses and minibuses.
"The MIA Main Service Center has opened access to data on the registration of vehicles in Ukraine. From now every citizen can independently obtain information about the car on the Internet and examine the real state of the Ukrainian car market. Access to information is a necessary condition of the public trust to the state institutions!" – said Arsen Avakov.
The realization of this project became possible with the assistance of the State Agency for E-Governance within the USAID/UKaid project "Transparency and Accountability in Public Administration and Services" (TAPAS) implemented by the Eurasia Foundation in partnership with Texty.org.ua.
This service aims to make impossible to manipulate state-collected data and to align information conditions for all participants. In December 2017, the Government amended the Cabinet of Ministers of Ukraine Resolution No. 835 of October 21, 2015,  "On approval of the Regulation on data sets to be published in the form of open data" according to which the number of data sets to be opened was increased to 600.
Annually in Ukraine, are carried out more than one million various vehicle registration acts, in particular, in 2017 there were 1,415,512 such acts.  Journalists, public organizations, business constantly need access to such information for market analysis and to inform citizens.  The new service will be useful for consumers allowing them to monitor the car market and obtain reliable information about the most popular makes and models of cars.