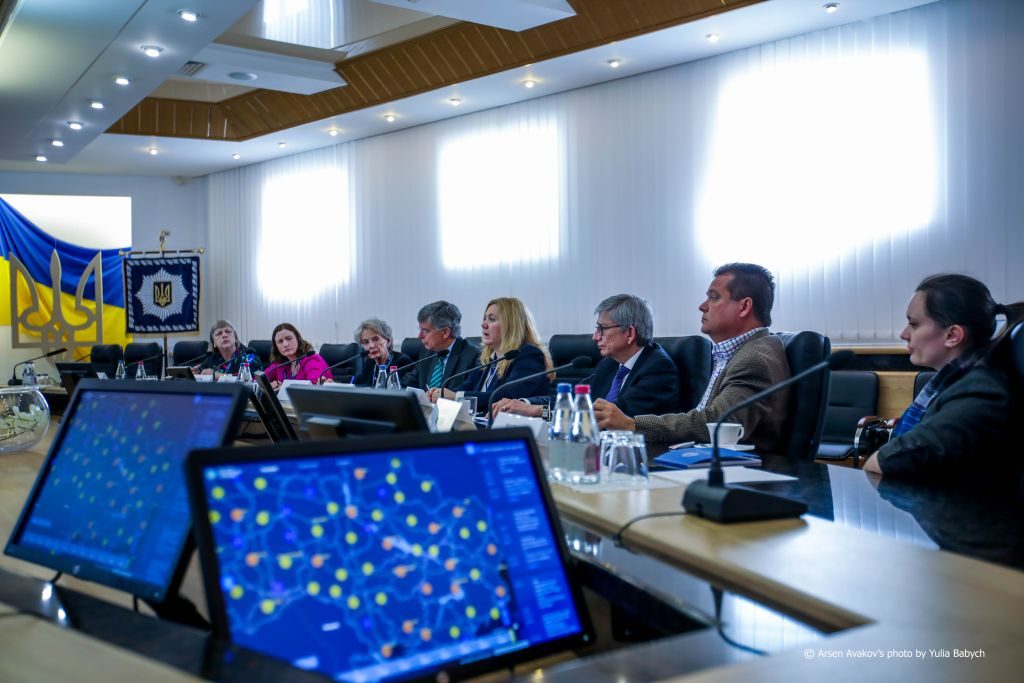 Arsen Avakov: Elections are progressing smoothly, the situation is under control
31 March 2019
Today, on March 31, a meeting took place between the Minister of Internal Affairs Arsen Avakov and representatives of the OSCE, the
Ukrainian Congress Committee of America, the Ukrainian World Congress, and the Canadian Observation Mission.  The parties discussed the issue of providing law and order and security during the election of the President of Ukraine.
"To ensure safe and transparent elections, the Ministry of Internal Affairs has conducted extensive preparatory work. Taking into account the experience, gained during the previous elections, the procedures for responding to offenses have been perfected, special training courses have been organized for all divisions of the MIA system", – said Arsen Avakov.
During the meeting, foreign representatives also got acquainted with the work of the Situation Center of the National Police.
"The Center employs the most trained specialists from the National Police, National Guard, the MIA airborne public safety and security service, SBGS, SMS, and SES. They continuously collect and process operational information from all regions of Ukraine, which serves as a basis to make relevant decisions", – informed the Minister of Internal Affairs.
To ensure public order during the elections and prompt response to offenses, the foot patrols of the National Police and the National Guard, as well as mobile car crews of the Patrol police rapid response teams, are on duty in an enhanced mode. In case of need, the reserve groups of the NPU and NGU special forces will be engaged.
"The principal task of the law enforcement bodies is to ensure the prompt response to the citizens' reports about offenses during the elections. Now the situation is quite calm and under control. We do not see any serious incidents. The cyber attacks are possible, but we keep this issue under control", – noted Arsen Avakov.
The chief observer from the Ukrainian World Congress, Peter Shtyk, appreciated the professional training of law enforcement officers of the MIA system.
"We are amazed at the serious preparation of the Ministry of Internal Affairs and its ability to coordinate the work of all units of the MIA system to accomplish so many tasks", – noted Peter Shtyk.