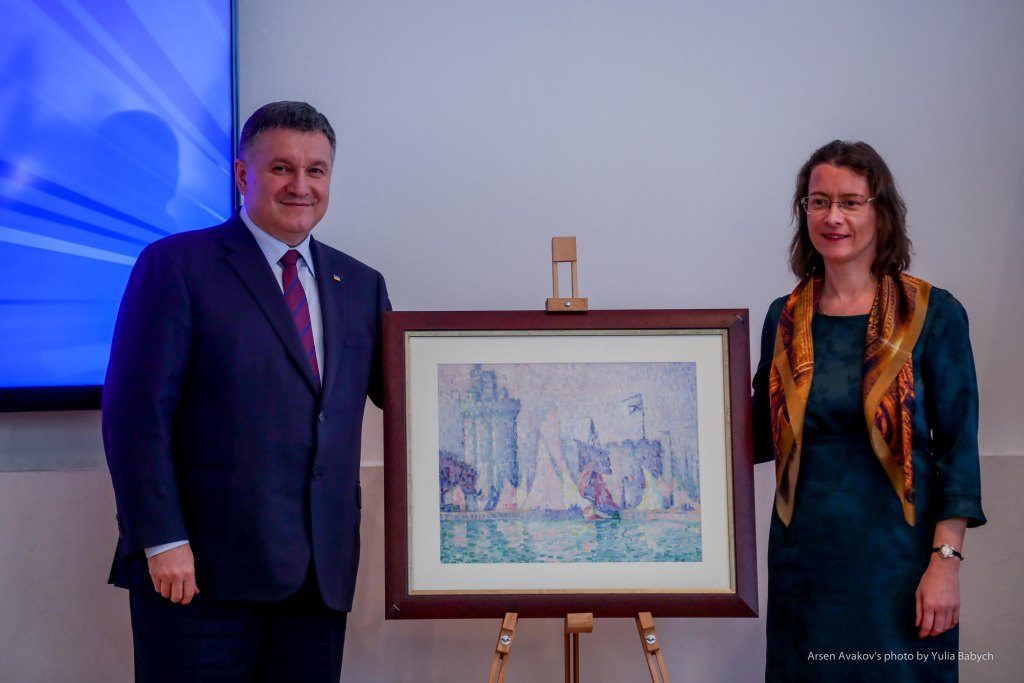 The Ministry of Internal Affairs returns the stolen canvas of Paul Signac "The port of La Rochelle" to France
23 April 2019
Today, on April 23, the Minister of Internal Affairs handed to the Extraordinary and Plenipotentiary Ambassador of France to Ukraine Isabelle Dumont the picture of Paul Signac "The port of La Rochelle" (1915), which was stolen by Ukrainian criminals from the museum of Nancy (France). Soon the canvas will return to the museum.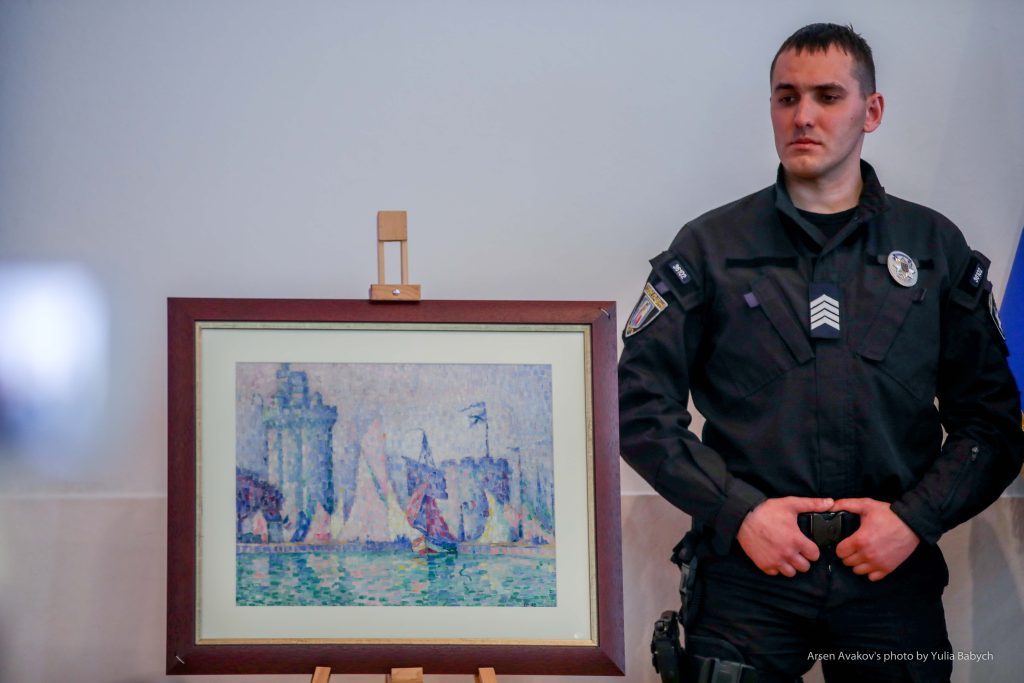 The Paul Signac painting "The port of La Rochelle" (1915), worth 1.5 million euros, was stolen from the museum of the French city of Nancy last year. This canvas along with six other paintings and weapons the police seized on April 15, in Kiev, during a search in the home of one of the suspects in the murder of the well-known jeweler Sergey Kiselyov.
After the completion of the investigative procedural actions, the painting was transferred to international art experts, who confirmed its authenticity.

"Despite the intense work schedule of the MIA law enforcement officers during the electoral process, the policemen completed their work perfectly well. The picture was seized in perfect condition; the suspect has already appeared in court and arrested. The law enforcement officers also check the implication of detained criminals in the abduction of Renoir's painting in Vienna. I am grateful to my colleagues from the criminal investigation department, as well as to the French police for cooperation", – said Arsen Avakov.
Richard Dagorn, the director of the museum in Nancy, from which Paul Signac's painting was stolen, thanked the law enforcement agencies of Ukraine for their successful operation. He noted that Paul Signac is a famous impressionist artist, and the painting "The port of La Rochelle" was donated to the museum by a private collector.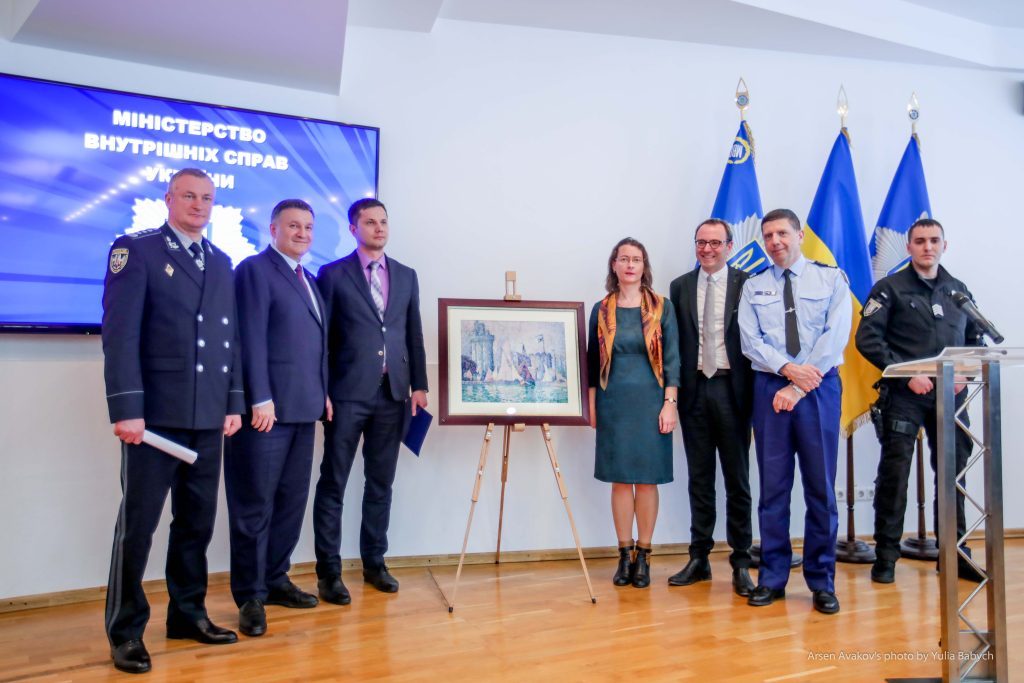 The Ambassador Extraordinary and Plenipotentiary of France to Ukraine Isabelle Dumont thanked the Ukrainian law enforcement authorities. "At the moment, when France is in mourning because of a fire in the Cathedral of Notre-Dame de Paris, the return of the famous French artist's painting to the homeland is like a balm on the wound", – said the Ambassador.