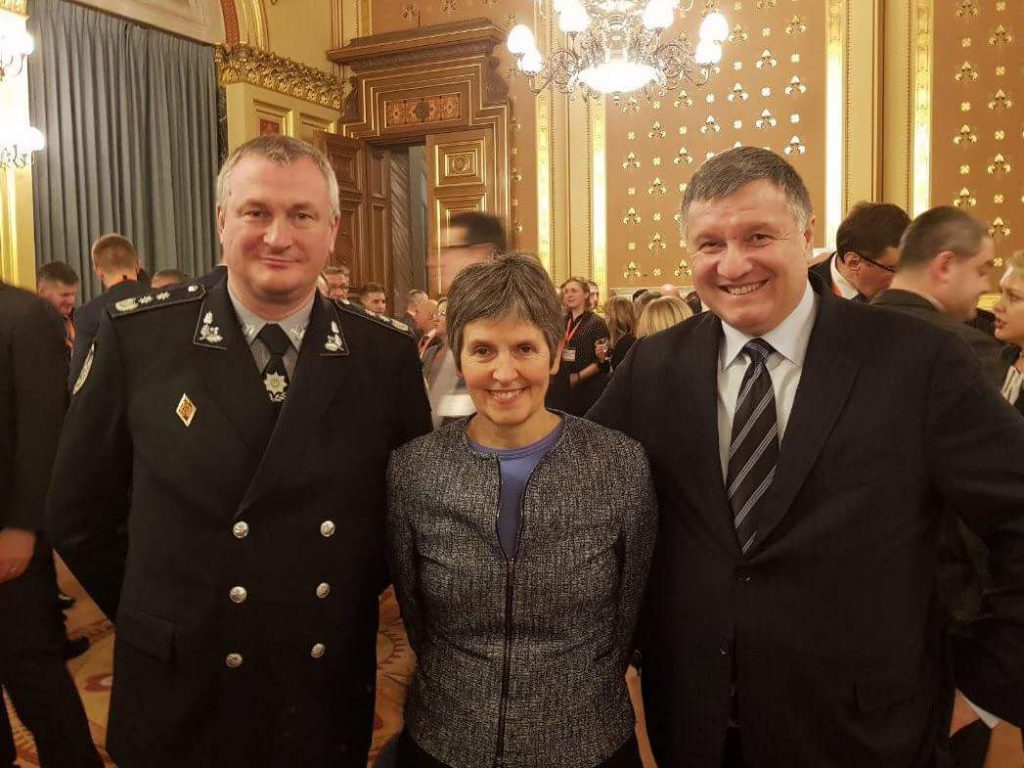 The Minister of Internal Affairs of Ukraine met with the Commissioner of the Metropolitan Police in London
6 March 2018
During a working visit to Great Britain, the Minister of Internal Affairs Arsen Avakov and head of the National Police Sergey Knyazev met with the Commissioner of the Metropolitan Police in London Cressida Dick.  The parties discussed possible cooperation in the introduction of modern digital technologies to the work of law enforcement agencies.  In particular, they considered the introduction of an automated video recording system for violations of traffic rules and a system of criminal analysis.
"To ensure efficient work of the criminal analysis units, it is necessary to create an integrated information space that will enable access to the databases of the National Police, the Ministry of Internal Affairs, state information registers, Interpol and Europol data, GIS-systems, as well as provide the ability to collect data from open sources of information. We are interested in developing international cooperation on the implementation of digital technologies in the work of our ministry. It is especially important regarding the transition to transparent work standards and the increase of citizens' trust to the quality of public services", – noted Arsen Avakov.
The Minister of Internal Affairs observed that the use of criminal analysis in the work of law enforcement agencies significantly increases the crime detection rate.  For the Ukrainian policemen the experience of London colleagues is very important because, in addition to dealing with the security of 8.5 million residents of the Great Britain capital, they also coordinate a program to counter terrorism throughout the country.
"The implementation of new methods of criminal analysis will make it possible to disseminate them over the police system of the whole Ukraine. It will correspond to the modern international standards and requirements and contribute to increasing the effectiveness of combating crime", – stated the minister.
During the meeting, the parties exchanged practical experience of the prevention police and patrol police work and agreed about close cooperation between the countries in the field of combating terrorism, as well as on the possibility of holding joint exercises on public security maintenance.