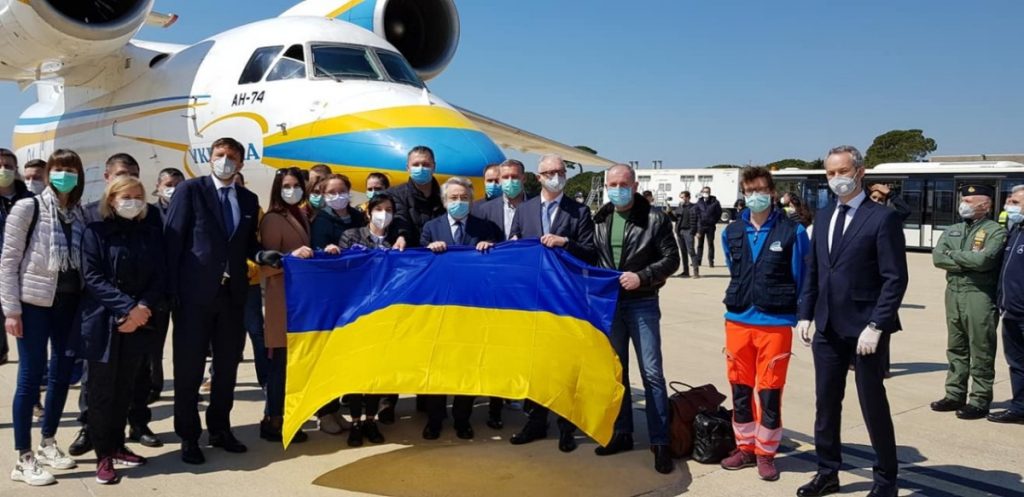 The Italian Minister of Foreign Affairs: Italy will never forget it!
4 April 2020
Today, on April 4, the Minister of Foreign Affairs of Italy Luigi Di Maio met a mission of Ukrainian doctors at the plane's ramp and personally thanked them for their cooperation. Twenty Ukrainian medical volunteers will assist in the fight against coronavirus in hospitals of the Marche region in the center of Italy.
"Doctors and nurses from Ukraine have just arrived. They are mainly anesthesiologists and specialists in intensive care. Yesterday I talked to the Minister of Health of Ukraine, and he guaranteed us help for our doctors and nurses, many of whom, unfortunately, are now under quarantine because they have been diagnosed with coronavirus. I personally came to welcome the Ukrainian doctors because, without this help, we could not hold out. Thank Ukraine and its doctors for this gesture of solidarity and international support. Italy will never forget it", – stated the Italian Minister of Foreign Affairs.
Just to remind you, at the initiative of the Minister of Internal Affairs of Ukraine Arsen Avakov in cooperation with experts from the Ministry of Health, a plan of assistance to Italy has been developed. Under this plan, Ukraine has sent a team of physicians and will soon send a resuscitation helicopter and a humanitarian cargo of disinfectants.