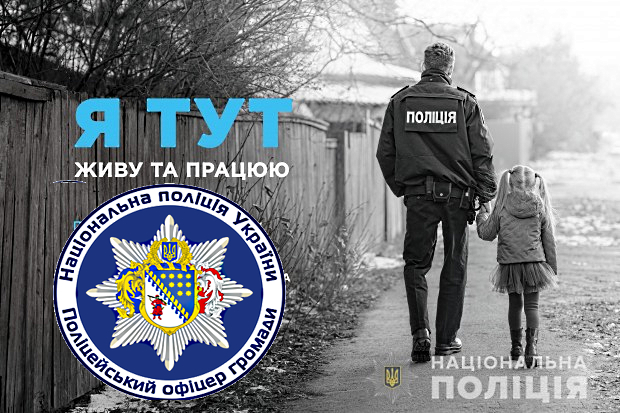 Arsen Avakov: The project "A khromada police officer" will be scaled throughout the country
11 February 2020
The Minister of Internal Affairs Arsen Avakov announced this today, on February 11, during a meeting with the US Chargé d'Affaires, a.i. Kristina Kvien and the Head of Law Enforcement Section of the US Embassy in Ukraine Stephanie Holmes.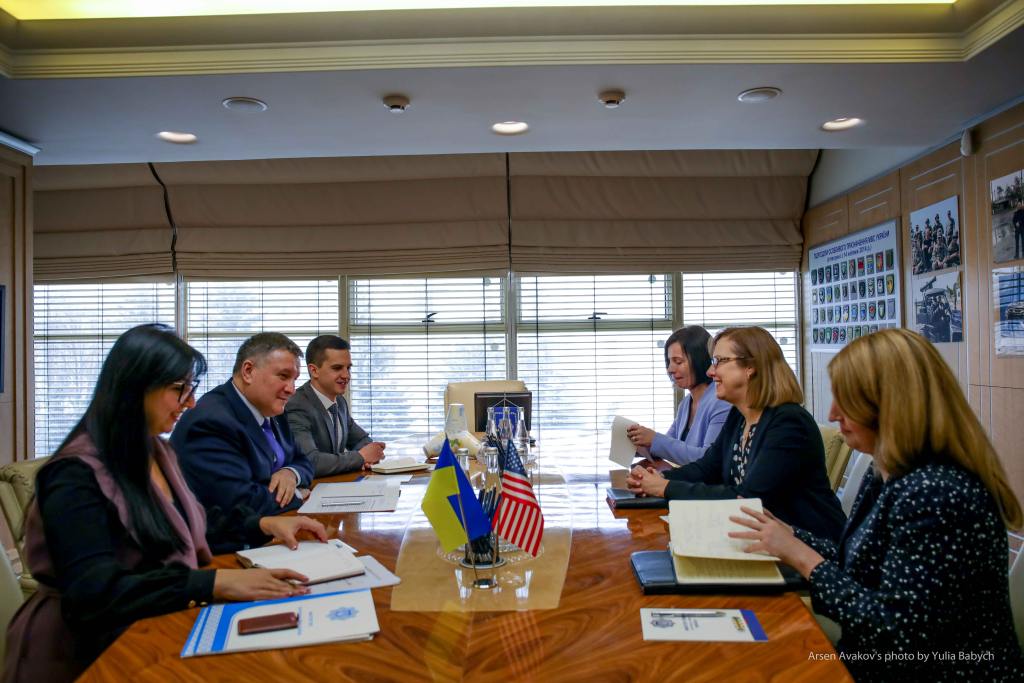 "A project to introduce a khromada (local community) police officer is incredibly popular among the population.  There is a demand for this reform from our citizens.  As previously planned, we are increasing the budget, connecting our partners, and shortly we will cover the front-line areas, and then the whole country", – informed Arsen Avakov.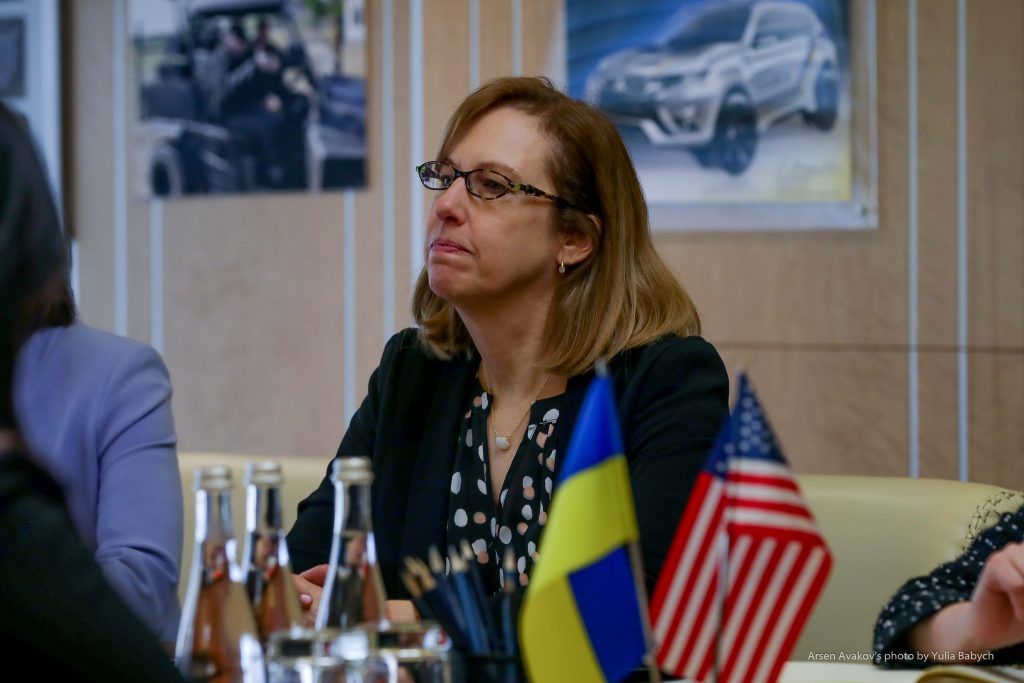 The parties discussed further bilateral cooperation in the fight against drug trafficking, organized and cybercrime, as well as the expansion of other joint projects.
To recall: the project "A khromada police officer" was launched in May 2019.  By the end of 2020, it will cover the entire territory of Ukraine.  The project aims to provide each territorial community (khromada) with a police officer who will live and work directly on the territory of his khromada.  It is assumed that the project will cover 30 thousand settlements, where almost 28 million of our citizens live.
The new project provides that the police officer will work closely with residents of his/her community and focus on their needs.  A khromada police officer is the basic link that provides communication between the police and the public and provides for quality police services.  He/she is recognizable and accessible to the local population.  Almost all of the his\her working time, the officer will spend in the khromada and live on its territory.  He/she will pass through specialized training in public relations and gain expanded competencies, including in the areas of investigation of misdemeanor offenses, road safety, crime prevention, and working with children. And most importantly, he/she has the proper material and technical support for the exercise of his powers.