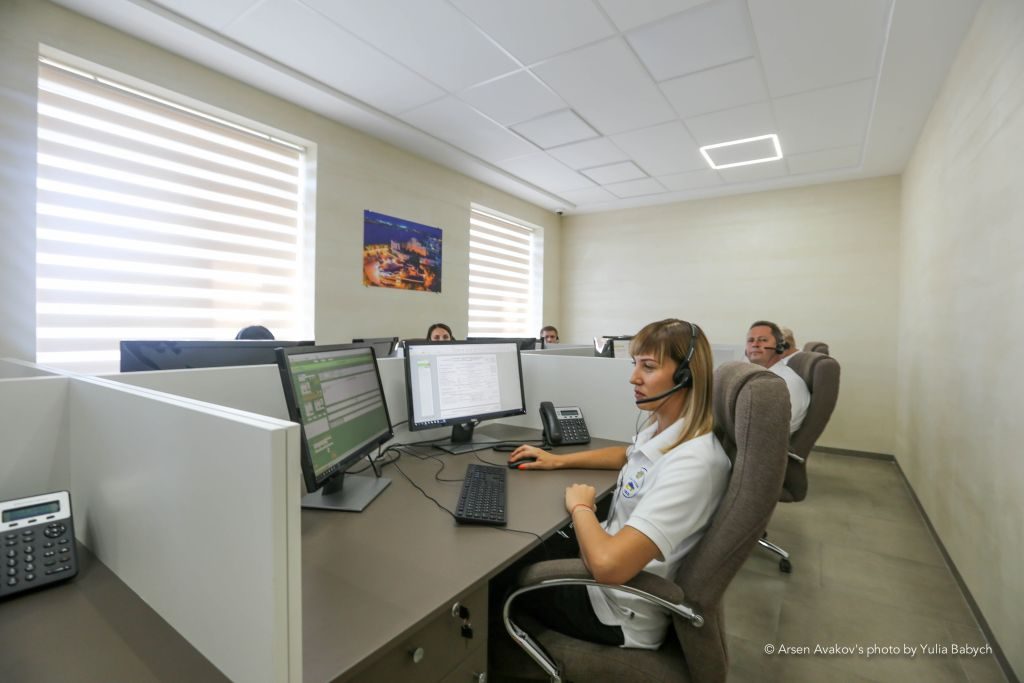 Arsen Avakov: Modern multimedia technologies are one more step towards the security of citizens
23 Augu 2018
Today, on August 23, took place a presentation of the situation center of the National Police, which will serve the entire Dnepropetrovsk region.
The President of Ukraine Petro Poroshenko, the Minister of Internal Affairs Arsen Avakov and head of the National Police Sergey Knyazev familiarized with the work of the center.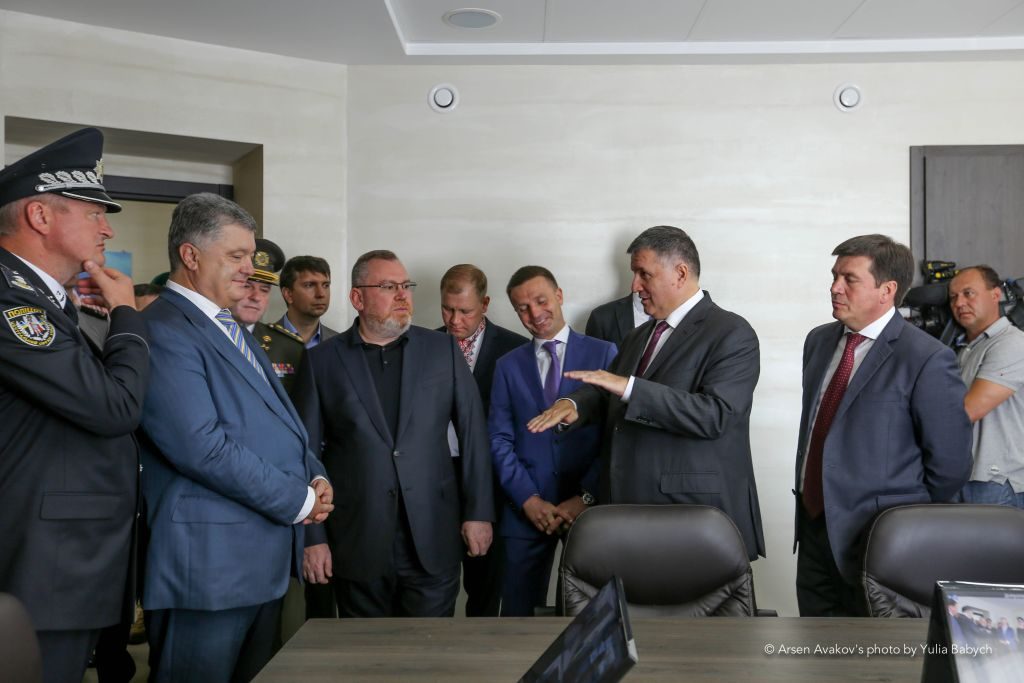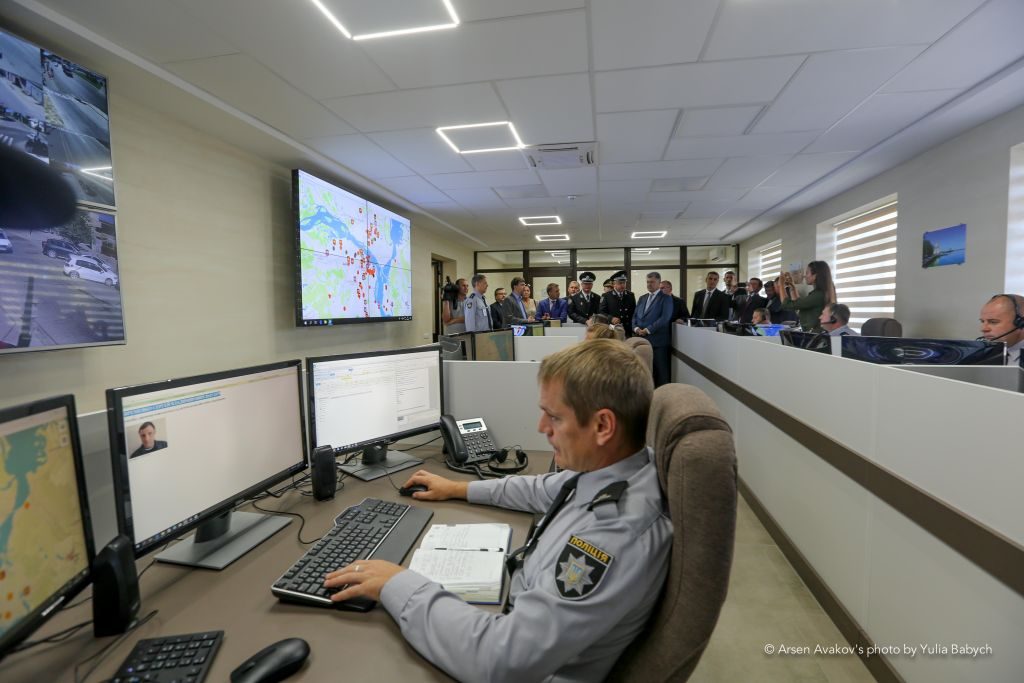 Modern situation centers already work in Mariupol, Kiev, Odessa, and Kharkov. Now there is such a center in the Dnepr.
"The new center will serve the entire territory of the Dnepropetrovsk region.  I am confident that the introduction of a new rapid response system will provide for the effectiveness of patrol and investigative-operational groups.  Introduction of the modern multimedia technologies is another step in ensuring the safety of citizens.  Thank the local authorities for their support!", – said Arsen Avakov.
The Situation Center of the Main Department of the National Police in the Dnepropetrovsk Region is located in the Shevchenkivskyi district of the city of Dnepr on   6, Pilip Orlik Str.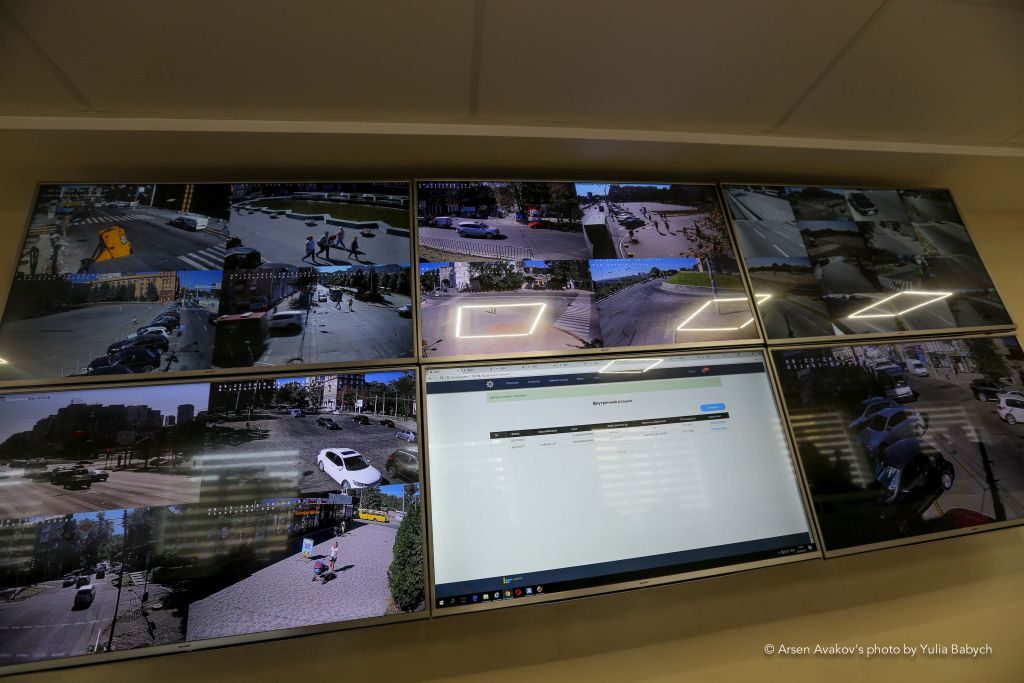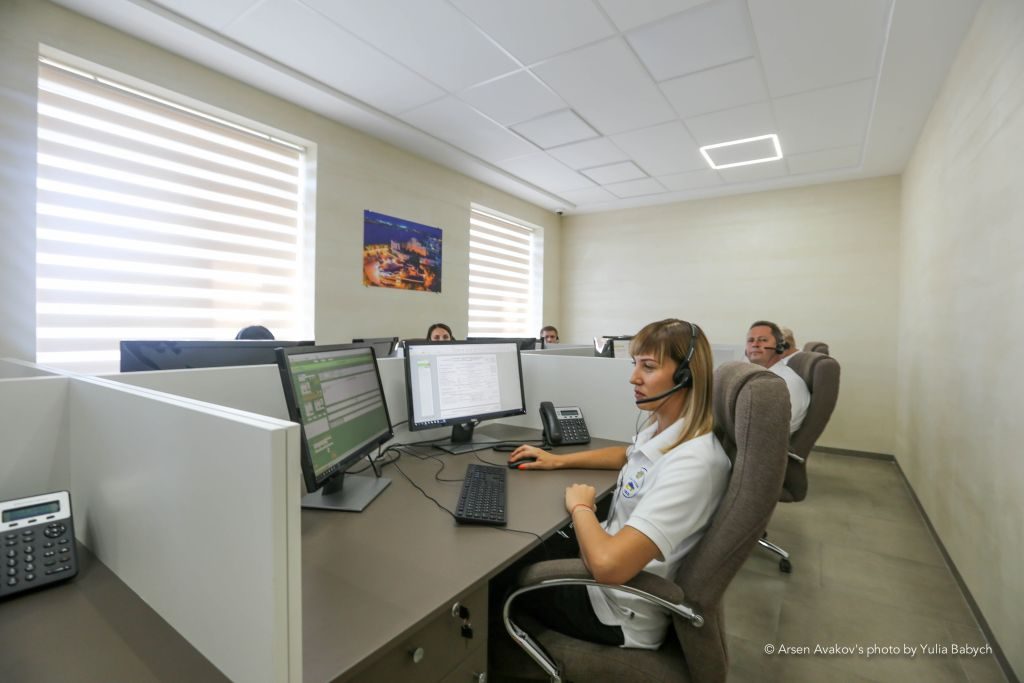 The center includes the situation division, the "102" emergency phone service unit, and the management of the patrol police squads. It has 47 workstations.  All workstations are equipped with telephone communication, radio communication, IP-telephony which covers all territorial police divisions of the region.  The center has three video walls (one of them for video surveillance) and a server room with a TSUNAMI equipment rack, CallWay and IP telephony servers, and equipment for making calls through mobile operators. Continuous communication with patrols is maintained.
Video surveillance for public safety in the territory of the Dnepr city will be carried out with the help of 350 video cameras in 92 locations.  Camcorders and software can independently determine the state license plates of cars and store this information.
All staff of the Situation Center have received special training and are ready to start working.