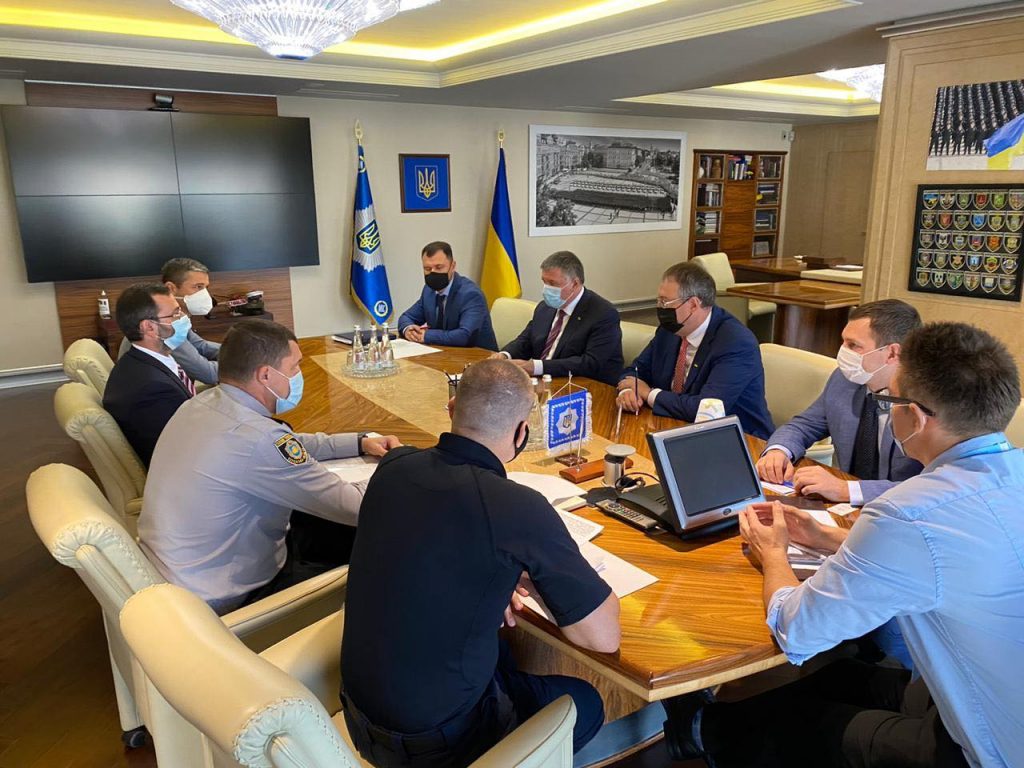 Arsen Avakov: MIA units will ensure security and tranquility in the streets of Uman during Rosh Hashanah
7 September 2020
About 3000 pilgrims will visit Uman this year to celebrate Rosh Hashanah.  The Ministry of Internal Affairs will ensure that the celebration is held calmly and securely.  The main tasks of the MIA units for this period are to ensure public order and observance of anti-epidemic restrictions.
The Minister of Internal Affairs Arsen Avakov stated this today, on August 7, during a meeting with the head of the National Police Igor Klimenko, Mayor of Uman (Cherkasy region)  Alexander Cebriy, representatives of the Ministry of Foreign Affairs and the Ministry of Culture and Information Policy.
Every year 30-40 thousand people came to Uman to celebrate the Jewish New Year.  Due to the global pandemic, this year about three thousand people will visit Uman.
Arsen Avakov emphasized that pilgrims will definitely pass the coronavirus test:
"All pilgrims who arrived to celebrate Rosh Hashanah in Uman before the government imposed temporary restrictions on the entry will be tested for COVID-19".
According to the Minister, during Rosh Hashanah in Uman will be implemented some technical restrictions:
"We understand all the risks associated with the celebration of Rosh Hashanah.  MIA units will ensure law and order and security in the streets of Uman.  We will do our best to ensure that these events are held in a calm and secure manner", – added Arsen Avakov.