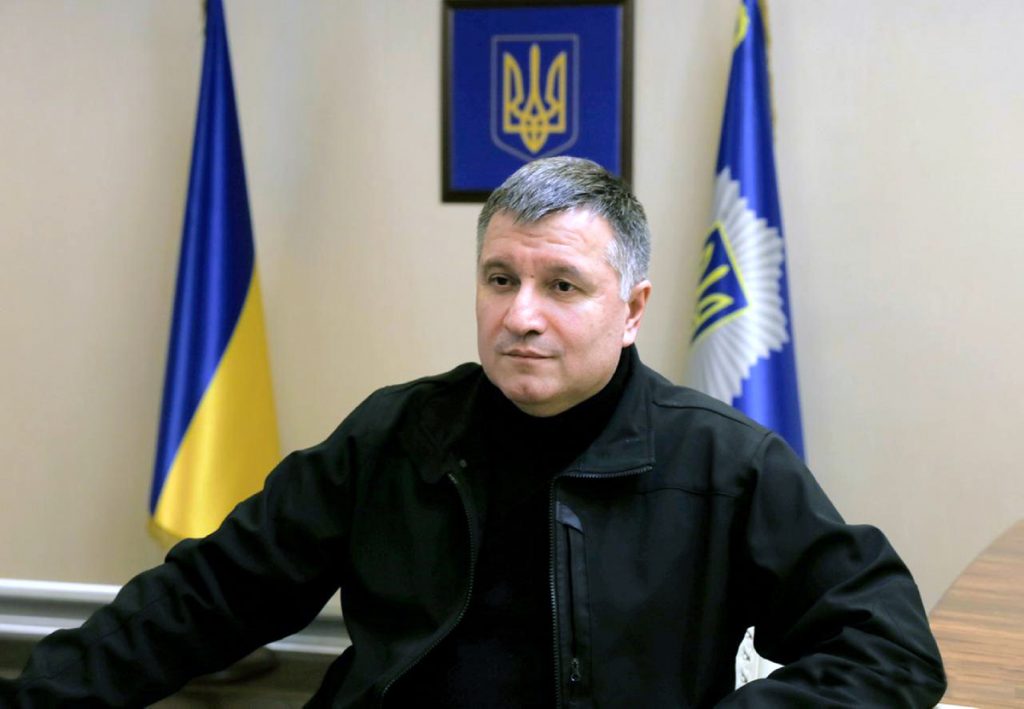 Arsen Avakov: I call on the Belarusian people to take the provocation by Russian mercenaries from the Wagner PMC seriously
31 July 2020
The Minister of Internal Affairs of Ukraine Arsen Avakov informed that the law enforcement agencies of Ukraine would pass on to their Belarusian colleagues information confirming the criminal activities of the Wagner PMC militants on the territory of Ukraine.
The head of MIA emphasized that he regards the information about the detention near Minsk of militants from the Russian private military company "Wagner" as an extremely dangerous precedent, indicating the intention of foreign interference in the internal affairs of independent Belarus.
"This is a very dangerous situation when 33 foreign mercenaries who shed blood and staged armed provocations in Syria, Sudan, Libya, and the Ukrainian Donbas, set up their base 1.5 km from the residence of the Belarus President", –  emphasized the Minister.
"According to our sources, the members of the Wagner PMC, after officially checking out of the hotel and supposedly heading to the airport to leave the country, settled in a special base near Minsk, not far from the residence of President Lukashenko.  It is clear that we are talking about a certain operation of the special services, obviously, of the Russian Federation", – noted Arsen Avakov.
"I appeal to the friendly Belarusian people to take this provocation with all seriousness.  The actions of Russian provocateurs and terrorists, including the mercenaries from the Wagner PMC, in Ukraine in 2014, brought too much grief and sacrifices to us Ukrainians.
Members of this company fought and committed atrocities not only in Syria, Sudan, and Libya but also in our Donbas.  The mercenaries killed, tortured, and maimed the defenders of Ukraine, including near Donetsk, in Sloviansk and Horlivka.  The National Police of Ukraine is investigating several criminal cases on these crimes, including those where the mercenaries detained on the territory of the Republic of Belarus participated.
The Ministry of Internal Affairs and other law enforcement agencies of Ukraine have a sufficient amount of information on these crimes.  All this information will be passed on to the Belarusian side.  We hope that this will help independent Belarus to protect itself from the threat of terrorism and sabotage actions of the mercenaries from the Wagner PMC.
Ukraine is also interested in extraditing to our territory of those detained in Belarus mercenaries who have committed crimes in Ukraine.  We informed the competent authorities of Belarus about this", – said the Minister of Internal Affairs.
The Minister also stressed that he had held several consultations concerning the interaction with the official representatives of the Republic of Belarus.
"We regard that the instability and the provoked tension in Belarus threaten Ukraine as well.  In our country, too, it all started with the "little green men" and "ichtamnetts" (they are not there), and then the detachments of Girkin, Bezler, and others came, who unleashed a hybrid war that has been going on for more than six years in Ukraine and claimed tens of thousands of lives.
We are for an independent, prosperous Belarus!" – stressed Arsen Avakov.