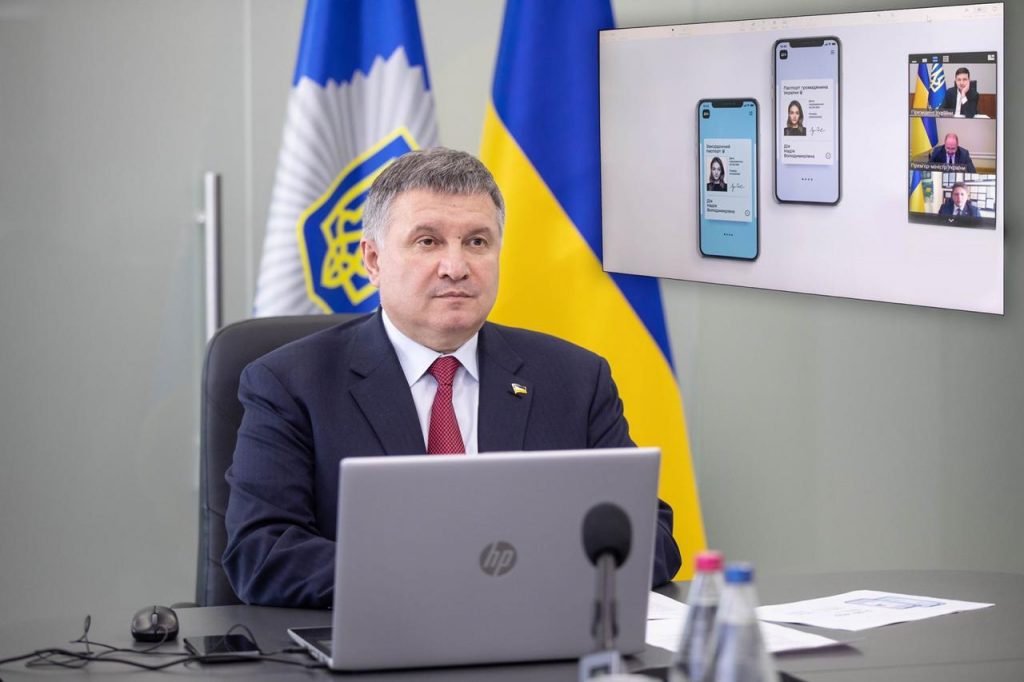 Arsen Avakov: From today e-passport is available to every Ukrainian citizen!
22 April 2020
From today, every citizen of Ukraine can use the mobile application "DIIA" in his smartphone to get digital images of his ID-card and biometric foreign passport to confirm the identity and get online services. Ukraine is the fourth in Europe and the tenth in the world country by the level of implementation of digital documents. The Minister of Internal Affairs announced this today, on April 22, during an online presentation of the "Digital passport", which was attended by the Ukrainian President Volodymyr Zelensky, the Prime Minister Denys Shmygal and the Minister of Digital Transformation Mykhailo Fedorov.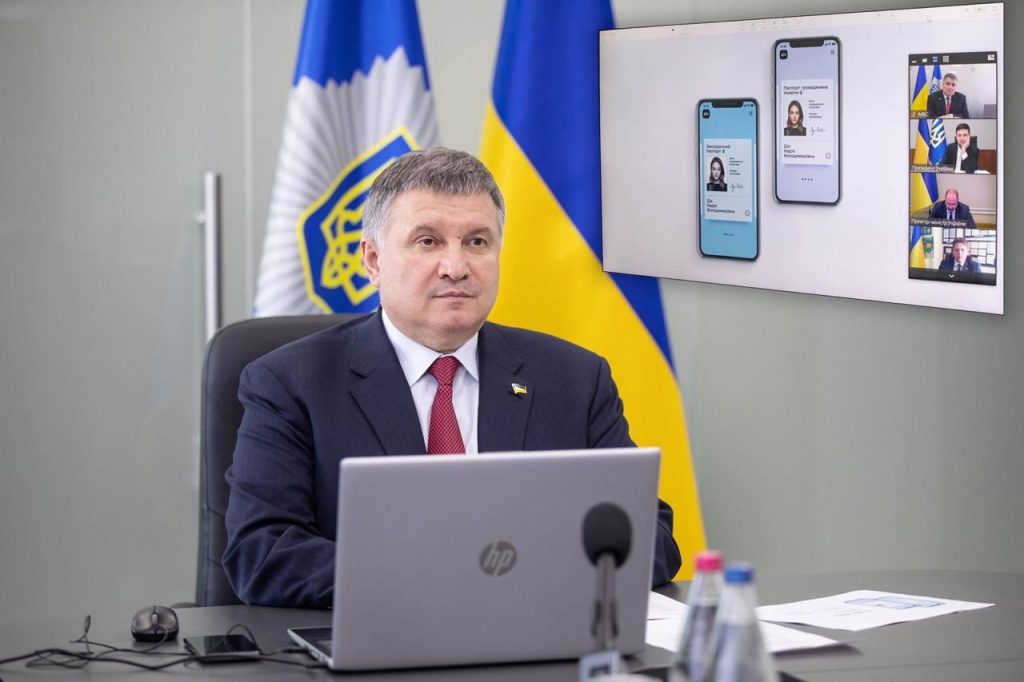 Earlier, on February 6, 2020, it took place a presentation of the national online platform and innovative mobile application "DIIA", which enables the use of electronic government and business services in your smartphone. At this presentation, Arsen Avakov presented the first MIA services available to citizens – electronic images of a driver's license and vehicle registration certificate.
"In the first two months, 2.3 million Ukrainians have downloaded the mobile application "DIIA"! Today we have such data on the use of first two available online public services from the Ministry of Internal Affairs: almost 1 million electronic driver's licenses and more than 700 thousand vehicle registration certificate", – informed the Minister.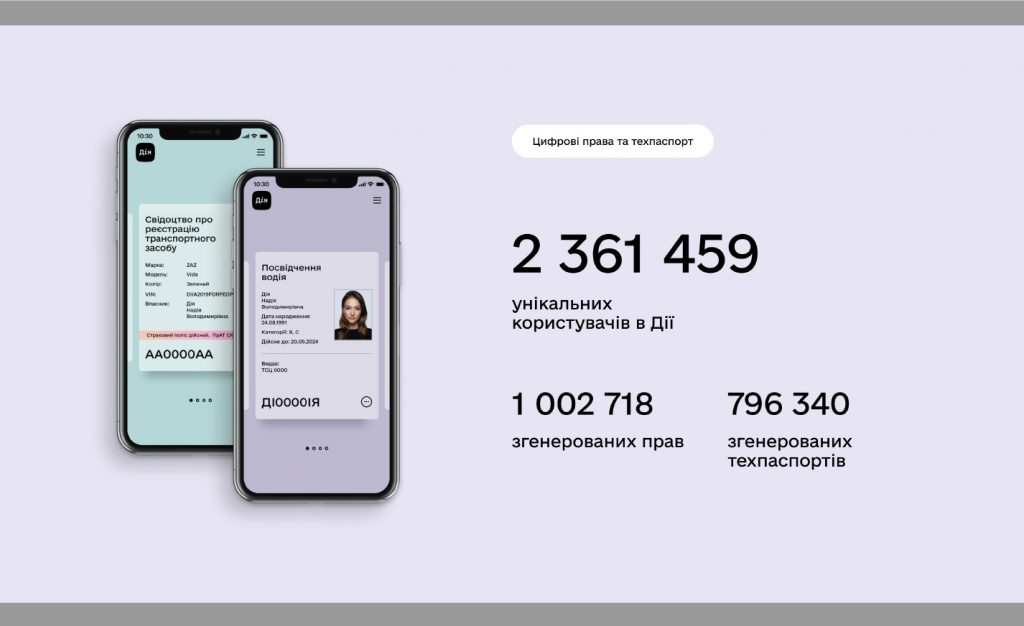 For those who had problems with the automatic creation of electronic documents, MIA has created a verification service, through which, after clarifying the data, 75 thousand documents were added.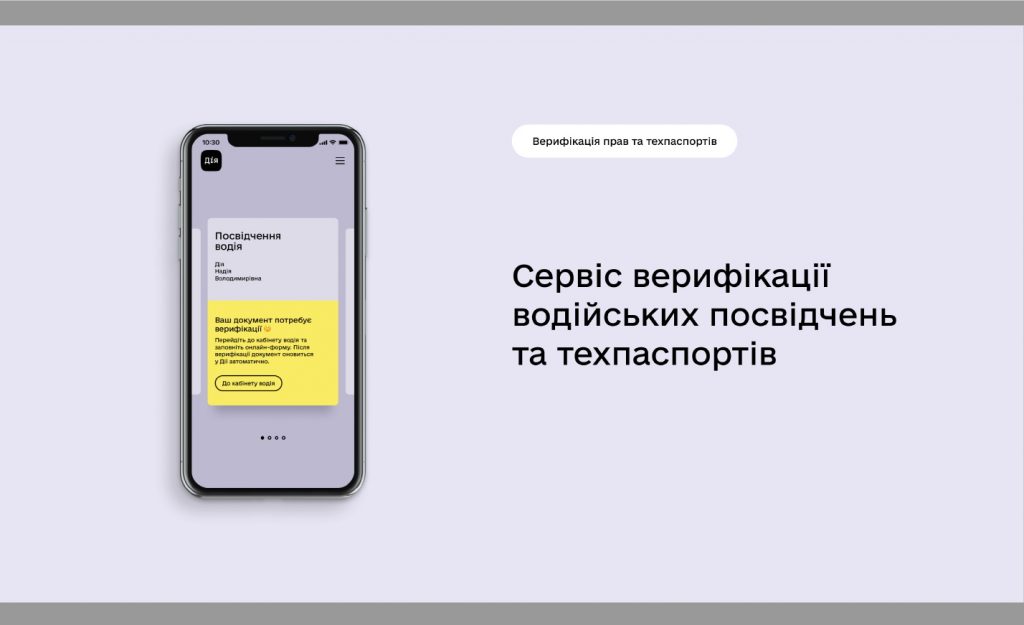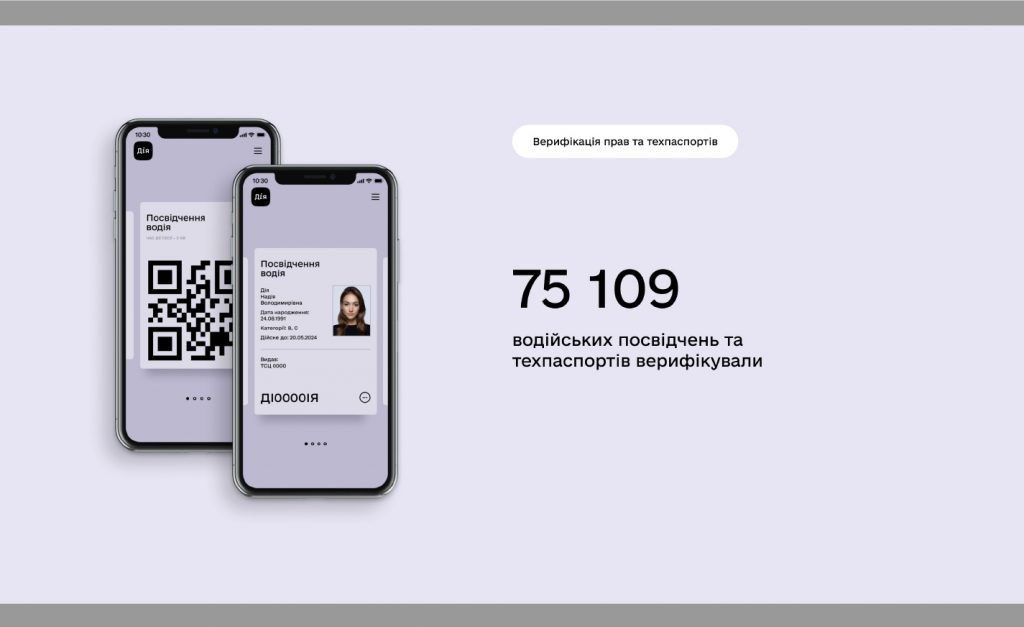 "During this period, citizens have believed in a new high-quality digital service, and police officers have mastered the technology of processing electronic documents. Hundreds of thousands of drivers are already using the digital image of certificates in a mobile application as confidently as they used ordinary plastic documents before", – stated the Minister.
Today Arsen Avakov presented even more large-scale MIA service within the framework of the DLE application – digital images of ID-passports and biometric foreign passports issued after 2015.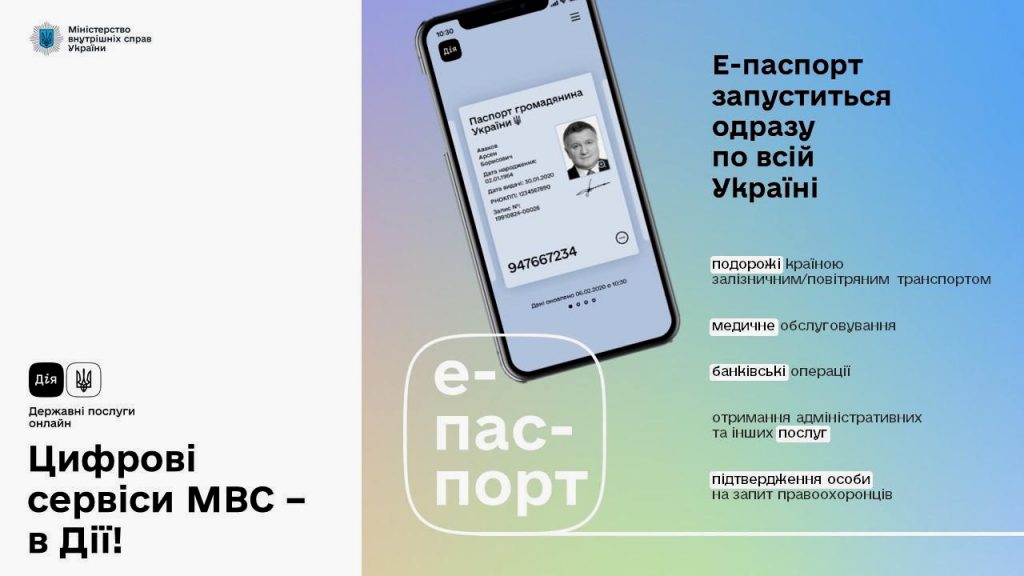 "From today, every citizen of Ukraine can get digital images of ID-card and biometric foreign passport in his/her smartphone! Now Ukraine is the fourth country in Europe and the tenth in the world in terms of implementation of digital documents".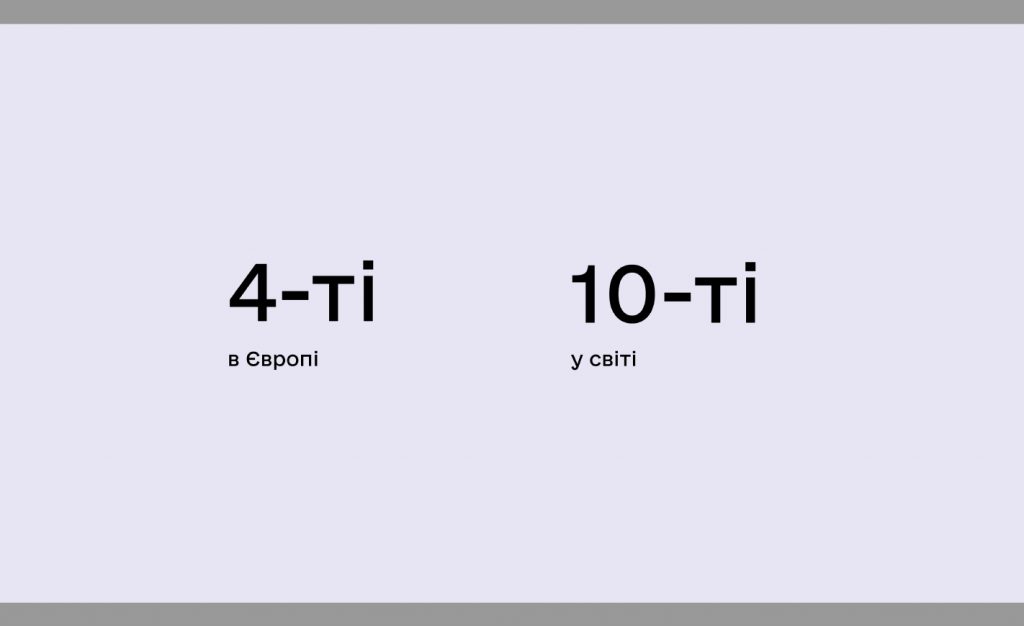 "Why are we doing this now, when crisis and pandemic rage in the world, when the country is on quarantine, and we can only do this presentation virtually on the internet through ZOOM application? Because right now, electronic government services are extremely important and appropriate! We will overcome the coronavirus, the quarantine will end – and millions of Ukrainians will be able to travel with electronic documents on domestic flights and railways and receive many government services. And today – or tomorrow, when the rush is a little less, and the DIIA application will be downloaded by all who wish – everyone can prove their identity or get services without presenting paper documents", – said Arsen Avakov.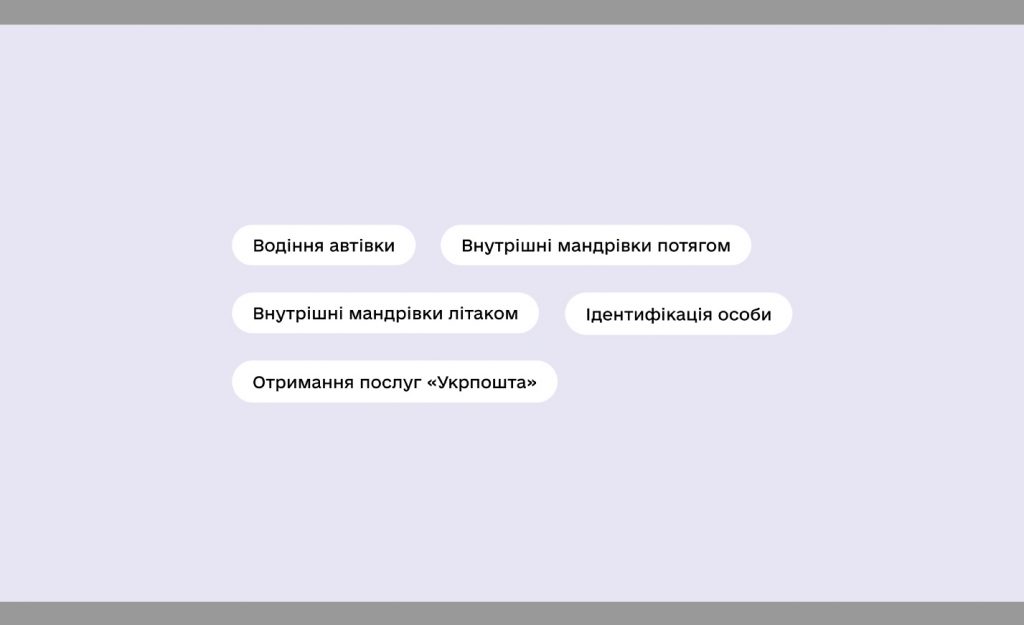 The digital passport works in the same way as a digital driver's license and will allow proving a person's identity:
on transport during trips within the country;
when receiving banking services;
when receiving medical services;
when receiving administrative, hotel, telecommunication, library, and postal services;
when returning goods in stores;
at the entrance to administrative buildings;
in response to a request from law enforcement bodies.
Digital documents are now equivalent to paper documents. A passport in a smartphone will allow you not to carry an ID-card and an extract from it; in the absence of an ID-card, you can digitize a foreign biometric passport issued after 2015. The digital image of the document (ID and foreign passport) certifies your identity and allows you to receive services in Ukraine.
The Head of the State Migration Service Maksym Sokoliuk pointed out that it is not yet possible to travel abroad, having only a digital image of a foreign passport. Still, the Ministry of Internal Affairs, together with the Ministry of Digital Transformation, has already started working to solve this problem.
The digital identity card is especially relevant under quarantine conditions: it allows a citizen not to carry his passport permanently as it's enough to have a digital image in your smartphone.