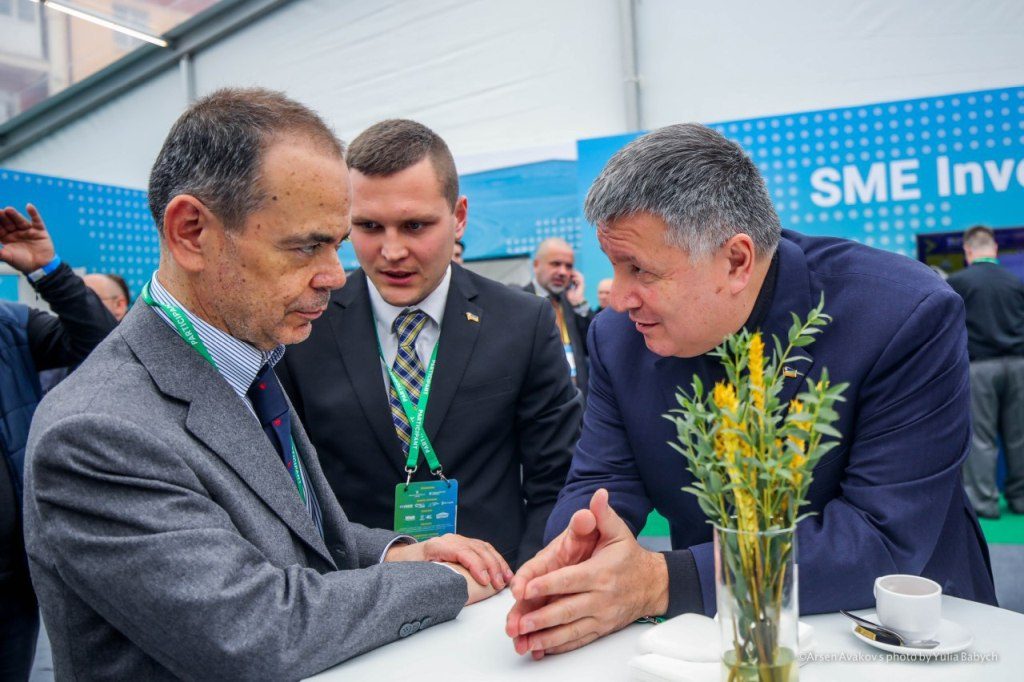 Arsen Avakov: Additional investigation in the Markiv case will provide the Italian court with evidence of the National guardsman's innocence
29 October 2019
The Ministry of Internal Affairs is looking for additional evidence of the innocence of the Ukrainian guardsman Vitaliy Markiv of the death of the Italian journalist Andrea Rockelli.  Today, on October 29, on the margins of the investment forum, "Re: Think. Invest in Ukraine "in Mariupol, the Minister of Internal Affairs of Ukraine held a working meeting on the Vitaliy Markiv case with the Ambassador Extraordinary and Plenipotentiary of the Italian Republic to Ukraine Davide La Cecilia.
Arsen Avakov informed the Italian side that initially, the Security Service of Ukraine was investigating the death of the journalist Rockelli.  The active hostilities in Slovyansk prevented the immediate "hot track" investigation of this case without delay.  The investigation was transferred to the Ministry of Internal Affairs on October 15, 2019.
 "Now the Ukrainian investigator in the Markiv case appealed to the Italian prosecutor's office with a proposal to grant us observer status in this investigation within the framework of the international law", – informed the Minister.
The Ambassador Davide La Cecilia expressed hope that it will be possible to establish communication between the Ministry of Internal Affairs and the Italian government concerning the Vitaly Markiv case.
The Deputy Minister of Internal Affairs Anton Gerashchenko plans to hold a series of meetings with the lawers of Vitaliy Markiv and the guardsman himself.
Arsen Avakov stated that Ukraine would make every effort to establish the real circumstances of the death of the Italian journalist.
Also, a group of Italian journalists who plan to make a documentary on the Vitaliy Markiv case appealed to the Ministry of Internal Affairs.  The Ministry is ready to provide comprehensive assistance.
To remind: Vitaly Markiv was detained in Italy in the summer of 2017 on a baseless allegation of involvement in the death of the Italian photojournalist Andrea Rockelli on May 24, 2014.  Mr. Rockelli died during the fighting between the ATO forces and the separatist militants led by Girkin in the city of Slovyansk, Donetsk region. According to the Ukrainian military, Vitaliy Markiv was not involved in the death of an Italian reporter.  The National Guard at that time was not armed with heavy weapons, including mortars, which could be used to kill a foreign photographer.  He was on the battle positions of militants from pro-Russian illegal armed groups and consciously endangered himself, despite official warnings from the Italian embassy and a call not to visit the war zone.