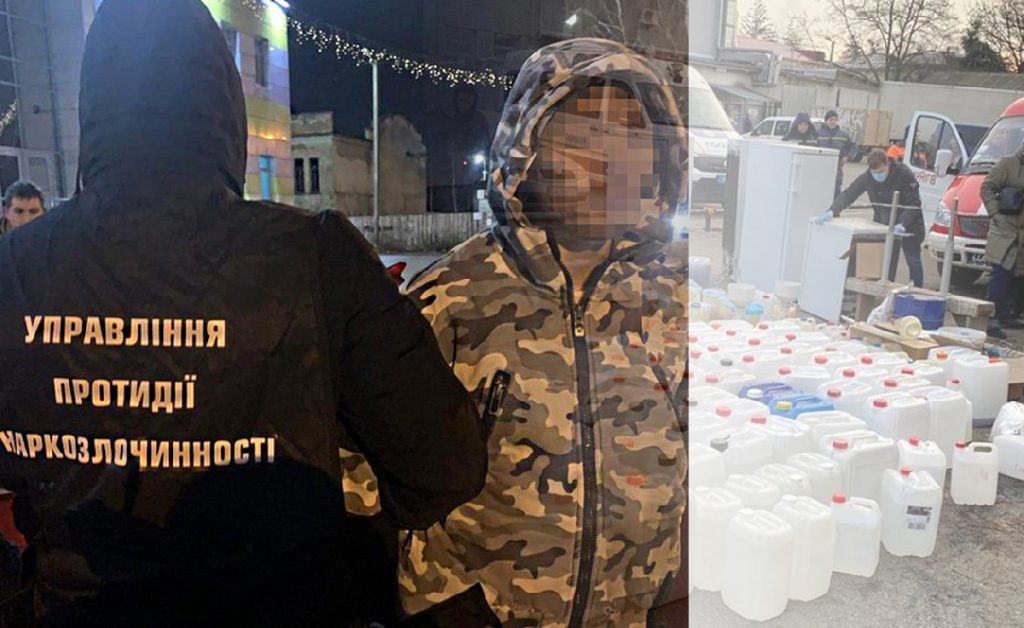 Arsen Avakov: Kyiv police exposed the largest in Ukraine network of Internet drug trafficking
2 March 2020
Police detained nine members of an interregional organized criminal group that smuggled, manufactured, and marketed narcotic drugs and psychotropic substances.
The Minister of Internal Affairs of Ukraine Arsen Avakov announced this today, on March 2.  He thanked the metropolitan police for the brilliant special operation.
"Police seized some 300 kg of narcotic substances (cocaine, synthetic drugs, salts, Ecstasy tablets, etc.) and more than two tons of precursors with a total cost of  UAH 110 million. A narcotic drug laboratory with a monthly production capacity of 80 to 100 kg of psychotropic drugs was destroyed", – informed the Minister.
The detentions were carried out in the framework of criminal proceedings on the unlawful activities of a group of persons who created a laboratory for the manufacture of drugs, as well as engaged in their marketing in three regions of Ukraine.
The investigation found that malefactors organized drug distribution through online stores, which worked under different names on online platforms for advertisement and instant messengers.  The chain of these stores was the largest supplier of psychotropic drugs in Ukraine.
The police officers during the investigative experiments determined the routes of drug trafficking, as well as carried out seven non-contact bulk purchases of drugs and 40 inter-regional controlled deliveries of bulk batches of psychotropic drugs.  It was established that the production capacity of the drug laboratory allowed the perpetrators to produce monthly from 80 to 100 kilograms of psychotropic substances.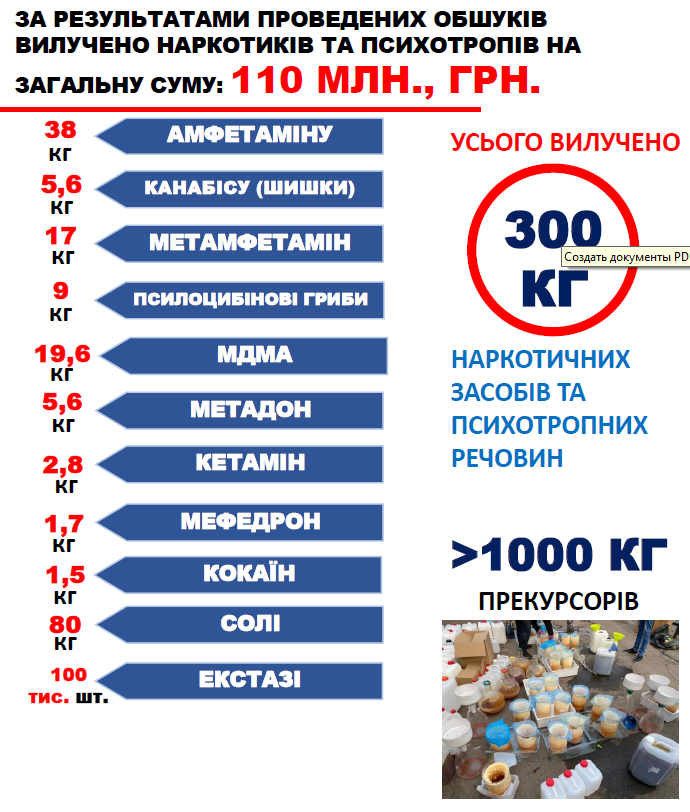 The organizer of the criminal group is a resident of Kyiv, who was detained the day before when he tried to leave Ukraine.  According to the investigation, the intended purpose of his trip was to organize a drug distribution network abroad.  Other members of the group are residents of Chernihiv, Kyiv, and the Kyiv region.  The detained members of the inter-regional criminal group are of different ages, including a whole family.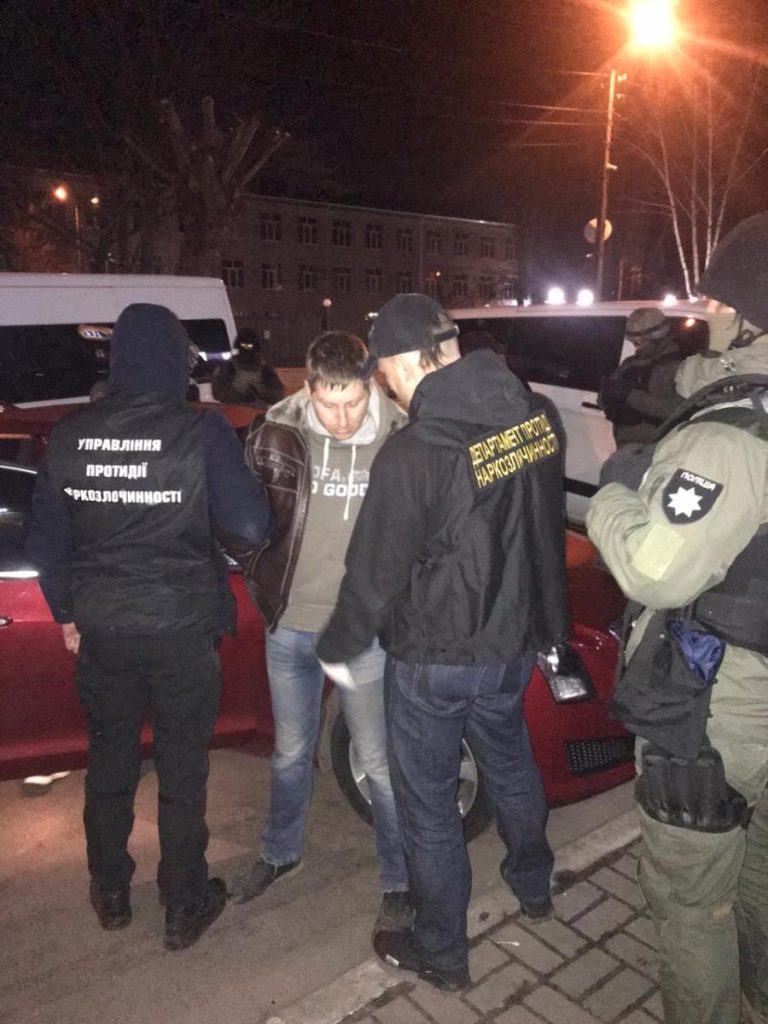 During 20 authorized searches, drug police seized special equipment for the mass production of drugs and a large number of prohibited substances.  The police officers also seized computer equipment, gadgets, bank cards, seven premium cars used by members of the criminal group, notes on the amount of distributed drugs and the movement of funds received from the drug business between bank accounts.
Today nine persons are detained in accordance with Art. 208 of the Ukrainian CCP. A suspicion was declared to detainees in committing criminal offenses under Part 2 and Part 3 of Art. 307 of the Criminal Code of Ukraine (Illegal production, manufacture, purchase or sale of narcotic drugs, psychotropic substances committed by an organized group).  This article provides for imprisonment for a term up to 12 years with confiscation of property.
The Kyiv police officers carried out a large-scale special operation under the procedural guidance of the capital's prosecutor's office with the participation of staff of the Department on Combatting Drug Crimes of the National Police of Ukraine.  Police continue the operative investigation activities to detain other members of the criminal group.