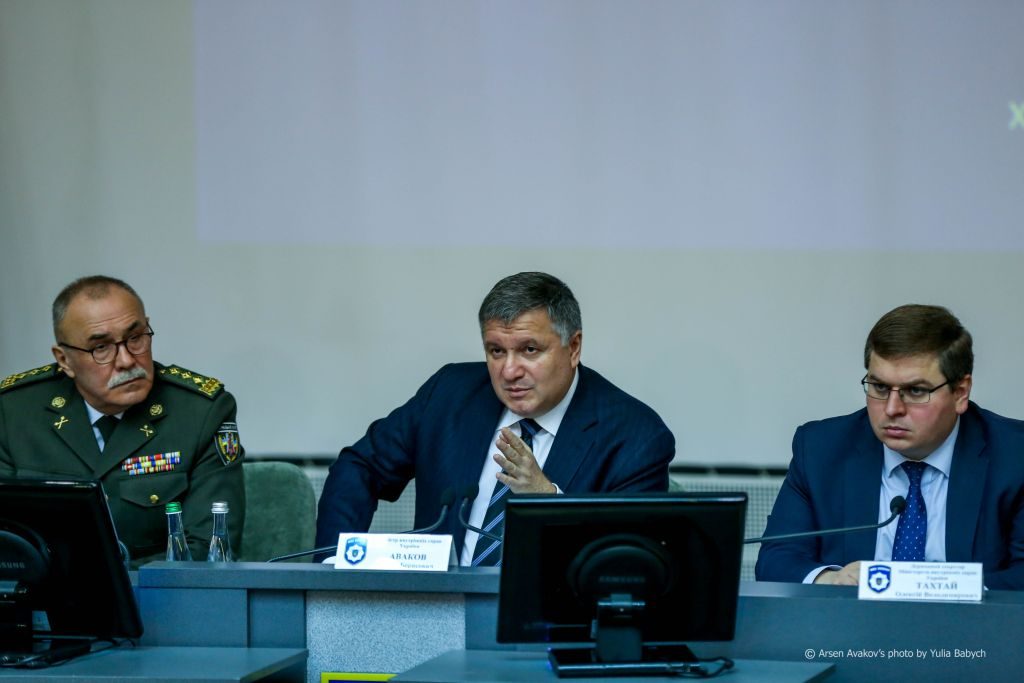 Arsen Avakov: elections are not our job! I want each employee of the Ministry of Internal Affairs to remember that!
27 January 2018
The Minister of Internal Affairs formulated the principle of non-participation of law enforcement officers in political pre-election processes during the upcoming election campaign in Ukraine.  He announced this at a meeting of the Board of the Ministry of Internal Affairs on January 27, 2018.
"We are facing the pre-election year.  There will be a lot of speculation, and there will be many attempts to involve law enforcers in the electoral process.  This is not our job.  Neither the National Police, nor the National Guard, nor the State Emergency Service, nor the State Border Guard Service will participate in the political process.  If I notice somebody violating this principle, I will immediately suspend this person from work. I want everyone to remember that. Our task is to provide for the safety of people and to create for them the comfortable living environment", – stressed Arsen Avakov.